Karen Saltas Anastasopoulos
BA 1970, English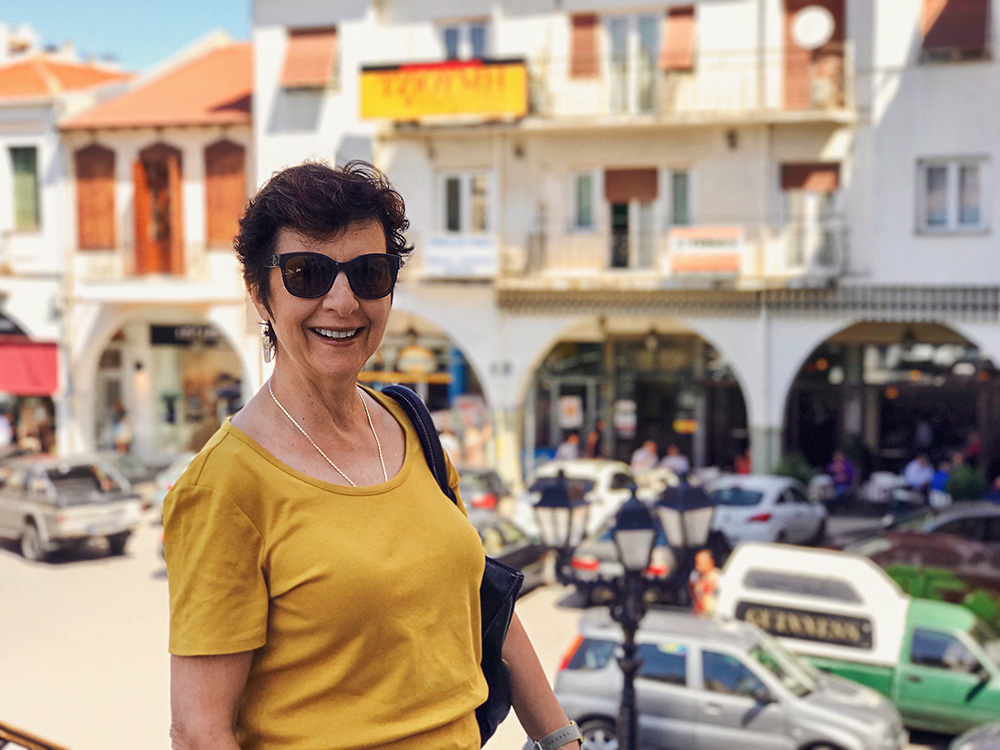 For English alumna Karen Anastasopoulos, the University of Utah has always felt like home. She grew up in Salt Lake City, attending Utah basketball and football games with her family, and when it was time for her to choose a college, there was never any doubt she would attend the U.
The U campus did, in fact, become her home as she majored in English and worked on campus for famed English professor Brewster Ghiselin in the late 1960s. When graduation neared in 1970 and she finished her student teaching at Granite High and Olympus High, the U pulled her back in and she began a 40-plus year career in administration across campus.
"For my entire life, the U has been my second home. This university is the only employer I've ever had! I'm a truly dedicated Utah woman and love this institution so much. I've even raised a family that has followed in my footsteps," Anastasopoulos reflected. "Both my sons are Utah grads, and my 4-year-old grandson shouts 'Go Utes!' at the mere sighting of the red block U."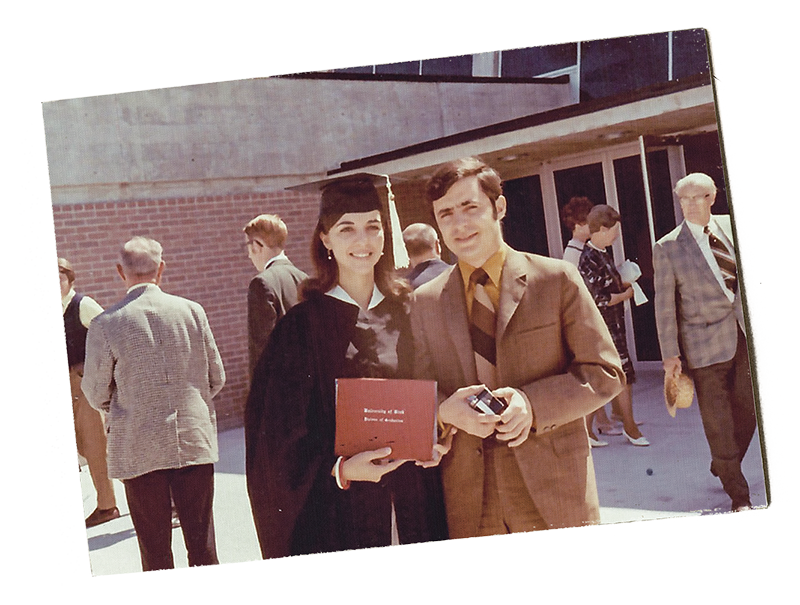 Anastasopoulos' university career began in 1966, as a college freshman, when she was hired as a work-study student to type up all Professor Ghiselin's correspondence to friends and colleagues and transcribe much of his academic work. "In dramatic fashion, Professor Ghiselin would stand up and stare out the window as he dictated to me what to write. One of the first times I took shorthand from him, he stopped midway through a sentence to ask me to sit very still and to try not to move so I wouldn't disrupt his 'creative mind,'" she recalled with a laugh.
That work for Ghiselin turned into opportunities to work for several professors and get to know the close-knit English department in a way that would eventually lead to a career and a "home" for many years to come. When Anastasopoulos was ready to graduate and was speaking with the head of the department about whether she would become a high school English teacher or choose another path, she was given a near-immediate offer to work for the department in a position created just for her—a guidance advisor for English teaching majors and minors.
Anastasopoulos later became the administrative assistant for the department, and when she took a lengthy leave of absence to have and raise her first son, Gregory, she was hired by the professors to type up research and scholarly writing, as well as handle the planning of symposia and conferences for almost five years from home.
"English and literature have always been part of my life, so it would make sense that I'd major in the field and then continue my career there, as well," she said. "I grew up surrounded by books. I remember fondly my dad's colorful Reader's Digest books lining the shelves and my mom's late evenings with the newspaper. I've always loved to read and write—it's been a part of me as long as I can recall. I've never stopped reading."
In her living room, children's books are stacked on a rocking chair where Anastasopoulos reads to her grandsons every chance she can get. In her free time, she reads biographies of incredible women, mysteries, fiction, and non-fiction alike.
"The written word is so powerful—there are hardly words to describe it," Anastasopoulos said. "Reading opens up a new world and opens your eyes to people and cultures and experiences you might not experience otherwise. And writing is something I value very much. I love to write inscriptions in books I gift to friends and family. I write cards and letters and love getting them in return."
Prior to the birth of her second son, Apostoli, she joined the physiology department in the 1980s as the administrative assistant to the chairman. Her love of the humanities didn't subside. It was there that she bonded with professors and researchers over books, plays, relationships, nature, and culture. "The professors in physiology reminded me so much of the English professors I knew so well. They were so open and kind, and it was our love of the humanities that bonded and connected us—I'm convinced of it."
When she was recruited by the U's School of Medicine in 1992 to be the director of student affairs in the dean's office, she brought her love of the humanities along with her. She took on the role of bringing the humanities to medical students to meld their STEM-centered education with literature, philosophy, and history. She connected professors in English and beyond with medical students to benefit their careers and their future patients. "Until the day I retired, I was committed to making sure our students learned how to listen, to communicate, and to think ethically and critically. Medicine needs the humanities," she said with conviction. In 2000, Anastasopoulos took on the role of director of administration for the dean of the School of Medicine, which allowed her to work alongside all the disciplines in the school.


icon I was committed to making sure our students learned how to listen,
to communicate, and to think ethically and critically. icon


Since her retirement from the U in 2015, Anastasopoulos hasn't slowed down. In addition to being a regular at Utah sporting events with her family of committed Utah fans and doting over her two grandsons, she is active in the community, volunteering for the annual Greek Festival, sitting on the board of directors of the Salt Lake City Jazz Festival, and serving as district scholarship chairman and local chapter secretary of the Pan Arcadian Federation (a nod to her husband and grandparents who emigrated from Greece).
"My allegiance is with the U and this wonderful community. I owe the University of Utah so much for the life it has given me," she said with a smile.