Three Humanities Professors Recognized by U's Career and Professional Development Center
Glen Feighery, Associate Professor of Communication; Tanya Flores, Assistant Professor of World Languages & Cultures; and Christie Toth, Assistant Professor of Writing & Rhetoric Studies were all recognized at the Career and Professional Development Center's 2018 recognition breakfast. In 2016, the Career and Professional Development Center began recognizing faculty member who contribute to students' career development and exploration throughout the year.
The student who nominated Feighery said "Glen has been immensely supportive of my development within the journalism field. When I took on a leadership role with the Daily Utah Chronicle, he was the first one there to congratulate me and offer his assistance in any way. He is constantly sending internship opportunities my way, and suggesting opportunities to share with U Student Media staff as a whole. He has also served the past couple of semesters and my Honors thesis advisor. He has helped me mold my thesis into a project that will benefit my portfolio upon graduation and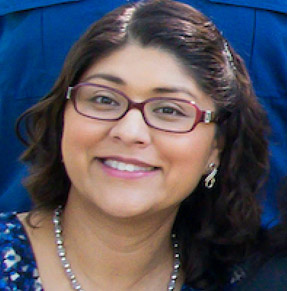 will help me learn the correct practices of investigative journalism."
The student who nominated Flores said " Professor Flores has been an incredible mentor for me ever since I took her first class. After that semester, she reached out to me about helping her with a research project, and since then, she has been giving me advice and opportunities to further y progress toward my desired career in research and academia. She always goes out of her way to be a mentor. We have spent many hours sitting at lunch talking about graduate schools and job advice. While she has a very busy schedule, she is always checking in on me to make sure I have everything I need."
Christie Toth received more nominations than any faculty member ever has, with a total of 14 different student nominations. Some of those nominations said: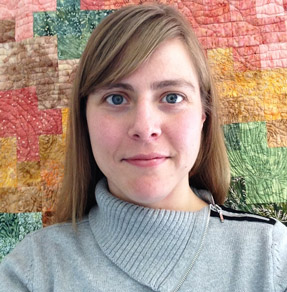 "Christie deserves this award because she does way more than teach a couple classes. She engages with each and every one of her students on a personal level in order to help us reach our educational goals. She has a strong desire to see us all succeed, and that deserves recognition."
"Professor Toth helped me explore both my major and the profession I am interested in, even though it is outside of her area of focus. She helped me connect with professors in a major I hadn't quite decided I wanted to go into so that I was able to get a better understanding of the major and the industry."
"She asked me what I wanted to do, what I wanted to research. She let me find something I was passionate about and then encouraged me to pursue it. She wants to see students find their passion, their niche in the world, and run after it. And even through all that, she patiently walked me through the Institutional Review Board process and Undergraduate Research Opportunities Program applications for a project she has no ties to except through me. Because of her, I now have an IRB-approved research project that has recently been accepted to UROP. I would like to nominate Christie Toth for this Faculty Recognition Award for her dedication to seeing the best in her students, for calling it out of them and for giving them the support and resources they need to flourish at the U."
Congratulations to all three faculty members!