Cynthia Stark Awarded Leadership in Ethics Education Award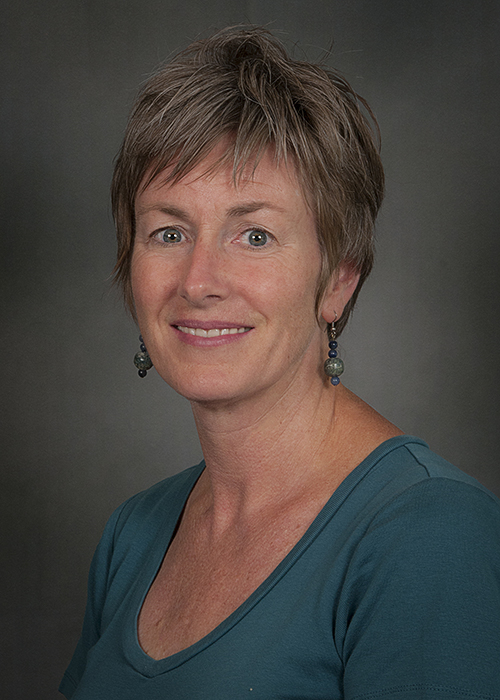 Associate Professor of Philosophy Cynthia Stark was recently awarded the David Eccles School of Business Daniels Fund Leadership in Ethics Education Award. The Daniels Fund Ethics Initiative strives to reinforce the value of ethical business and personal conduct. Bill Daniels, a pioneer in cable television, founded and funded this initiative based on his personal values of business ethics and fairness. The Daniels Fund Ethics Initiative principles include: Integrity, Trust, Accountability, Transparency, Fairness, Respect, Rule of Law, and Viability.
Stark received this award for her course, "Propaganda in a Liberal Democracy," taught in the Business school last year. In the course, students examine nature and the purpose of propaganda in a liberal democracy. They interrogate ideas like, What forms does propaganda take? What purpose does it serve? How is it related to demagoguery? How is it related to ideology? To stereotypes? Does propaganda undermine liberal democratic ideals? In addition to text on propaganda, they study works on the racial coding of liberal democratic discourse, the role of derogatory terms in twentieth century genocides, derogatory terms as sexually oppressive speech, anti-black racism as an ideology, the nature of stereotypes and the concept of testimonial injustice, as in how differences in social status can affect whether one's testimony about injustice done to them is believed.
"I am excited and honored to win this award. Teaching this class (during the 2016 election!) was one of the most stimulating and gratifying pedagogical experiences of my career," said Stark. "I was lucky to have a group of dedicated and engaged students who persevered even though they found the material intellectually and emotionally challenging."
The Daniels Fund Ethics Initiative Collegiate Program was established in 2009 as a five-year pilot, and renewed in 2014 for another five years. The program drives principle-based ethics education throughout each participating school, with the ultimate goal of instilling a high standard of ethics in young people. The partner schools include ten business schools and one law school across Colorado, New Mexico, Utah and Wyoming. The University of Utah's David Eccles School of Business is a partner university. To learn more about the Daniels Fund, visit their website at http://www.danielsfund.org/home.asp
Stark will be recognized for her achievement at the awards ceremony in the Spring of 2018.