WSCA Honors Dr. Daniel Canary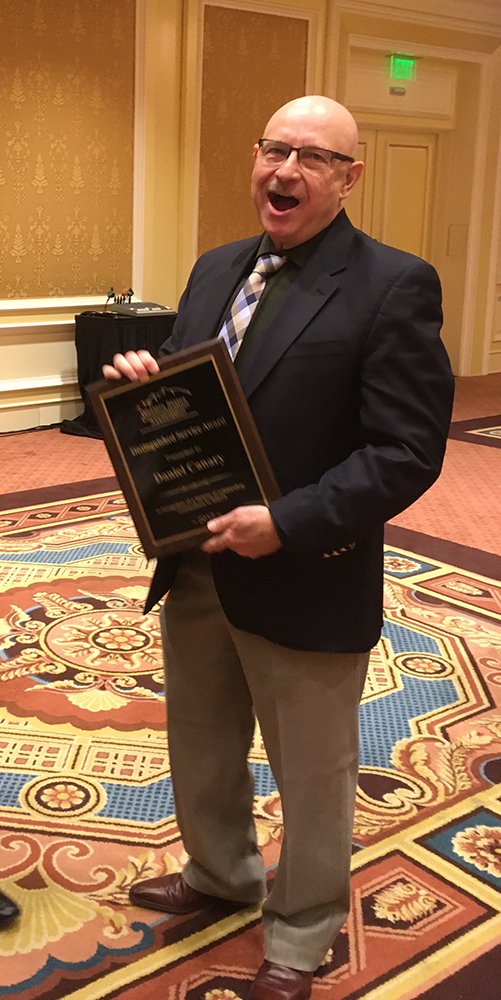 Dr. Daniel Canary, Professor (Lecturer) in the Department of Communication, received the most prestigious career award from the Western States Communication Association (WSCA). The award was presented at the WSCA annual convention in February.
The Distinguished Service Award is given to one scholar each year who "has made significant and long-standing contributions to WSCA and the communication field." Among a long list of accomplishments honored by the award, Dr. Canary was recognized for WSCA service as President, Convention Program Planner, Executive Committee member, and editor of the Western Journal of Communication.
The award presentation speech emphasized Dr. Canary's contributions to research in conflict management and relationship management, as well as his extensive mentoring of graduate students and emerging scholars in the discipline of communication.