Two Humanities Students Receive Fulbright Awards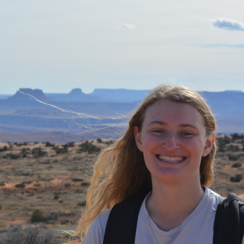 Alison Shimko, a student majoring in Spanish and Speech & Hearing Science, with a minor in Psychology, has received the highly competitive Fulbright U.S. Student Program grant from the U.S. Department of State and the J. William Fulbright Foreign Scholarship Board for the 2016-2017 academic year. The prestigious awards will allow Alison to teach English in Spain.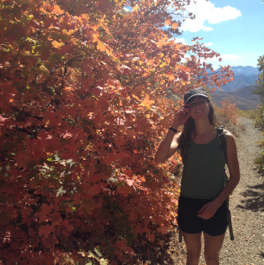 Claire Taylor, a graduate student in the Environmental Humanities program, is an alternate and will receive the award if openings are created. Claire would conduct research in New Zealand. Informed by encounters with wildlife and immersion in ecosystems, Claire proposes to create artwork about New Zealand's wildlife issues. She will create this work through the structure of a research-based MFA program at either the University of Auckland or Auckland University of Technology.
Alison is one of 1,900 US citizens who will teach, conduct research, and provide expertise abroad through the Fulbright U.S. Student Program. Recipients of Fulbright Awards are selected on the basis of academic and professional achievement as well as record of service and demonstrated leadership in their respective fields.
The US Fulbright program is the flagship international educational exchange program sponsored by the U.S. government and is designed to build relations between people in the US and the people of other countries that are needed to solve global challenges. The Fulbright Program is funded through an annual appropriate made by the U.S. Congress to the U.S. Department of State. Participating governments and host institutions, corporations, and foundations around the world also provide direct and indirect support to the Program, which operates in over 160 countries worldwide.
Fulbright recipients address critical global challenges in all areas, while building relationships, knowledge, and leadership in support of the long-term interests of the United States. Fulbright alumni have achieved distinction in many fields, including 54 who have been awarded the Nobel Prize, 92 who have received Pulitzer Prices, and 33 who have served as a head of state or government.
Congratulations to both Alison and Claire! We can't wait to see your wonderful work!