Communication Alum wins Prestigious Miller Dissertation Award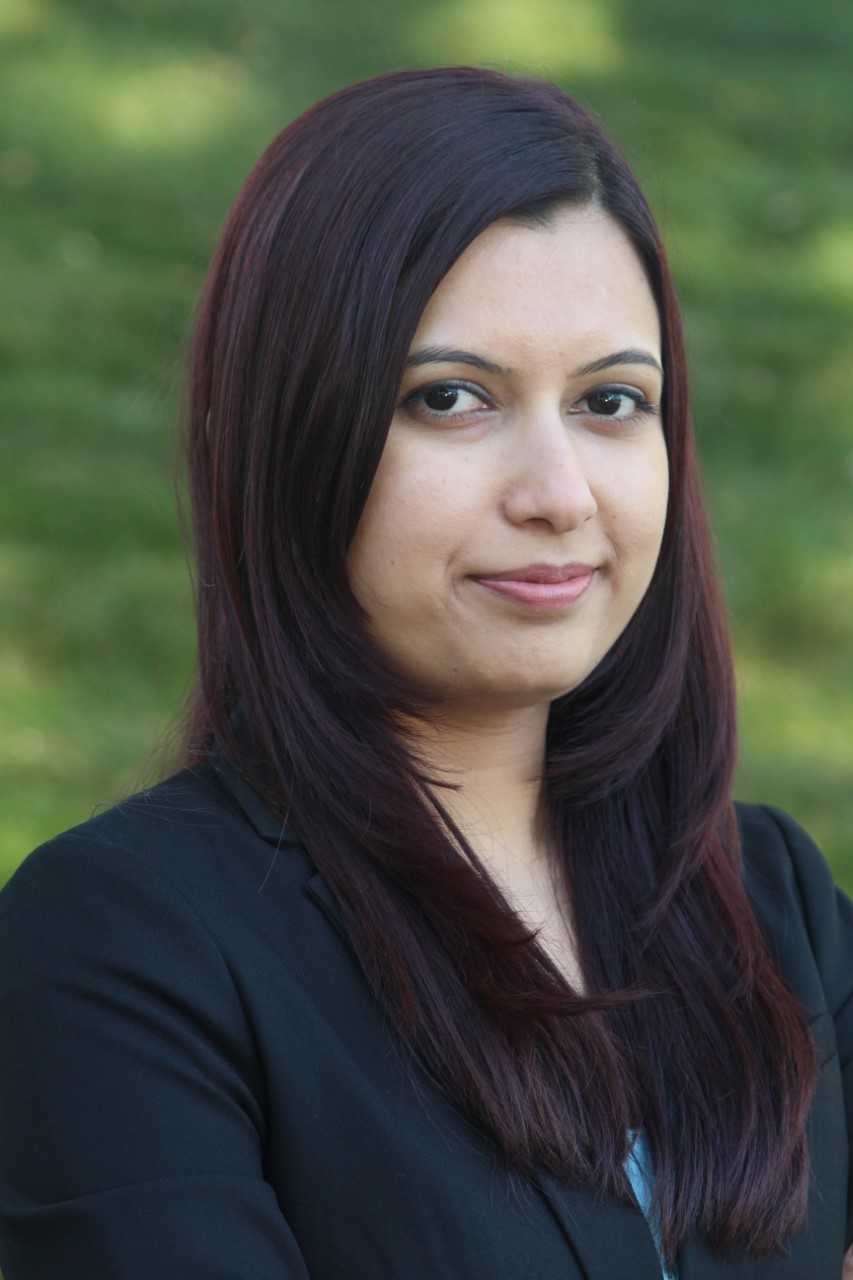 Manusheela "Manu" Pokharel
Manusheela "Manu" Pokharel (Ph.D., 2019) was recently awarded the Gerald R. Miller Outstanding Doctoral Dissertation Award from the National Communication Association. Pokharel received her doctorate in communication in May 2019 from the University of Utah and is currently an assistant professor in the Department of Communication at Texas State University.
The Gerald R. Miller award was created in 1970 to recognize new scholars who have recently completed their dissertation. The first awards were given in 1971. The Miller Award is presented to the most outstanding dissertations completed in the field of communication. Up to three awards may be given in any year.
Faculty and students across the department were excited to hear about the award, including Pokharel's advisor, Jakob Jensen, professor of communication.
"Manu is an outstanding researcher," Jensen noted, "Her dissertation was research of the highest caliber and purpose."
The dissertation reported the results of three studies examining the impact of visuals on knowledge and perceptions of cancer. The studies included a meta-analysis, a large experiment and a biophysiological experiment. The lead article from the dissertation was published in the Journal of Behavioral Medicine. Her dissertation research was supported by a Steffensen Cannon Scholar Fellowship from 2018-2019.
Chelsea Ratcliff (Ph.D., 2020), assistant professor in the Department of Communication Studies at the University of Georgia, attended graduate school with Pokharel and was thrilled to hear she had won the Miller Award.
"It's so exciting to see Manu's innovative work recognized," said Ratcliff. "During graduate school, she was always hard at work in the lab, learning how to conduct experiments with participants using eye tracking, biophysiological equipment and UV cameras. Her research will help in the development of novel visual campaigns to promote sun safety for skin cancer prevention."
Pokharel was born in Nepal and attended Purwanchal University. Upon graduation, she worked as a nursing instructor at the ANPC College of Health Sciences and as a health education field officer for Youth for World Nepal. In 2013, she decided to pursue a master's degree in health education which brought her to the Department of Health Promotion and Education at the University of Utah. After completing her degree, Pokharel decided to obtain a doctorate in communication with a focus on health communication. During her time in the Department of Communication, she taught courses such as COMM 2580: Strategic Communication Theory and Practice, COMM 3710: Introduction to Quantitative Communication Research, COMM 3690: Making Brands Stick and COMM 3590: Visual Editing.
Pokharel is the fourth University of Utah alum to win the Miller award and the first to do so in 28 years. Previous winners (and advisors) include James T. West in 1992 (advisor: Leonard Hawes), Michael W. Salvador in 1990 (advisor: Malcolm O. Sillars) and Donald G. Ellis in 1976 (advisor: B. Aubrey Fisher).
---
Gerald R. Miller award winners from the University of Utah:
2020:
Manusheela Pokharel, University of Utah.
"The impact of visual message features in cancer risk communication," (Jakob D. Jensen, advisor).
1992:
James T. West, University of Utah.
"Discursive Practices and Relations of Power: A Qualitative Study of Intimate Violence," (Leonard Hawes, advisor).
1990:
Michael W. Salvador, University of Utah.
"Coming to Terms with Consumption: The Rhetoric of American Consumer Unrest," (Malcolm O. Sillars, advisor).
1976:
Donald G. Ellis, University of Utah.
"An Analysis of Relational Communication in Ongoing Group Systems," (B. Aubrey Fisher, advisor).