Groundbreaking activist Anita Hill speaks at the U
Tanner Humanities Center hosts professor Anita Hill, Sept. 26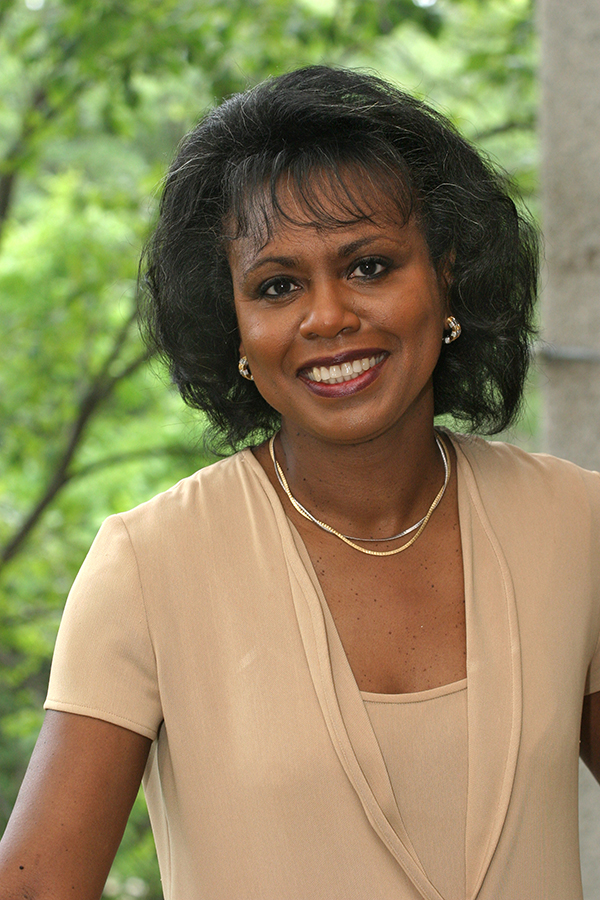 September 12, 2018 — The Obert C. and Grace A. Tanner Humanities Center at the University of Utah presents the 2018 Tanner Lecture on Human Values given by Anita Hill, professor of social policy, law, and women's studies at Brandeis University and chairs of the Commission on Sexual Harassment and Advancing Equality in the Workplace. The lecture will be held on Wednesday, Sept. 26 at 7 p.m. in the Cleone Peterson Eccles Alumni House, 155 S. Central Campus Drive. Free and open to the public, seating for the event will be first come, first served.
Hill's lecture, "From Social Movement to Social Impact: Ending Sexual Harassment," will offer historical context and commentary to her public testimony given in front of the Senate Judiciary Committee prior to Clarence Thomas' Supreme Court appointment in 1991 that began a national conversation about sexual inequality and harassment.
"Anita Hill was an original 'me' of the Me Too Movement," said Bob Goldberg, professor of history and director of the center. "Like women today who fight back against harassers in the work place, she was targeted as delusional, manipulative and seeking revenge. Character assassination and blaming the victim has a long history that has not yet seen its end. Anita Hill offers us perspective and a view of the road ahead."
A recording of the lecture will be made available to the public on the Tanner Humanities Center's Youtube channel.
About Tanner Lecture on Human Values
The Tanner Lectures on Human Values initiates educational and scientific discussions relating to human values. Distinct Tanner Lectures are delivered annually at Oxford University, Cambridge University, Harvard University, Princeton University, Stanford University, University of California - Berkeley, University of Michigan, University of Utah, Yale University and other educational facilities around the world. Since 2006, the U has hosted Isabel Allende, Spike Lee, Neil deGrasse Tyson, Margaret Atwood, Siddhartha Mukherjee, and Barry Scheck, among others.
About Tanner Humanities Center
Since 1988, the Tanner Humanities Center at the University of Utah has promoted humanities inquiry and exchange by supporting innovative scholarly projects and creating opportunities for interaction among scholars, students and lifelong learners. They offer twenty programs in three major areas, research support, public lectures and programs, and faculty outreach. The activities reflect a vision of the humanities as not only relevant, stimulating, and cutting-edge, but also essential for developing critical thinking, tolerance, and respect on campus and in the community.