Living and Learning in the Humanities House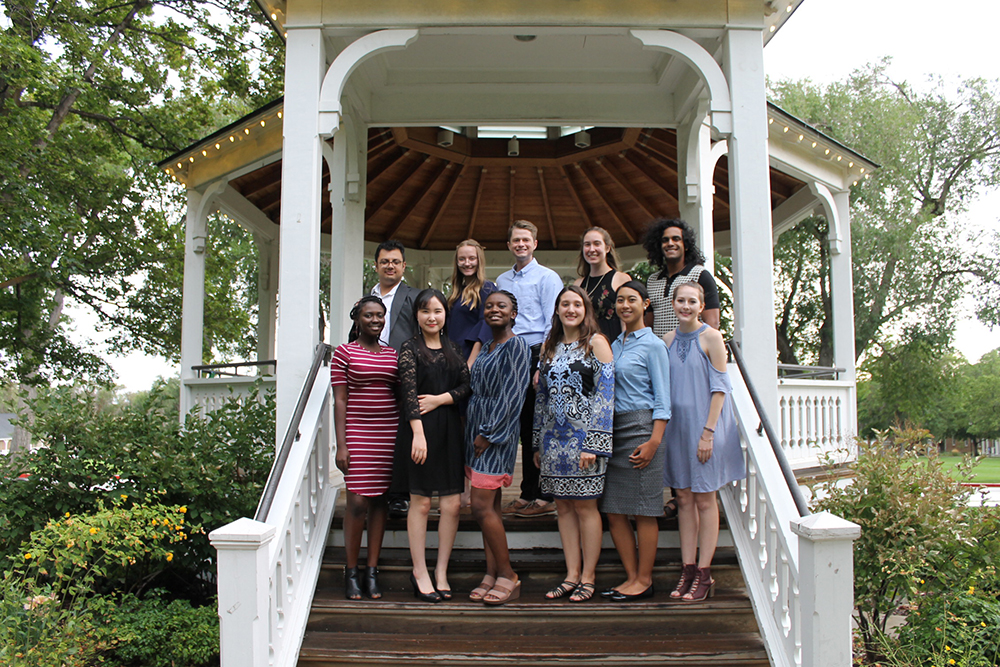 Each year, twelve undergraduate students from the College of Humanities are selected to live in the O.C. Tanner Humanities House in historic Fort Douglas. Throughout the year, they explore the notion of citizenship on multiple levels. From the living community to the global community, they delve into a yearlong theme, questioning its implications on society.
Originally built in the 1870's as officers' quarters, the house has been renovated to create a unique living and learning community for students. As residents of the house, students have the opportunity to learn from peers, develop strong relationships with faculty, engage in college events and enjoy a memorable and exciting interdisciplinary atmosphere in a tight-knit and supportive community.
Below, students talk about why they chose to live in the Humanities House and how it has enhanced their student experience:
"I wanted to live in the Humanities House because I knew that I loved the family-community lifestyle. Average dorms can be homey but there is nothing like being in a house at the end of the day with a smaller amount of people. I feel supported in what I am doing. I am able to be social and invite my friends over to the house and it feels so good to be able to do that. I get the privacy I need to study and do my academic work but the house allows me to have fun as well!"
―Kathryn Williams
"I chose the Humanities House because I love the humanities and I am working towards obtaining a science and language degree. I like to belong to a community and thought this house fit that choice while connecting to my interest on campus. Living in the house has taught me to live in a community. I've learned to comprise and have had to re-adjust how 'picky' I can be in sharing my space with others. It's given me a better sense of belonging. I always proudly say 'I live in the Humanities House.' It's a privilege and I find pride in it."
―Naomi Baende
"I wanted to surround myself in a community where we can engage in conversations related to our interests. It is a unique living experience where we can live, cook and interact with each other often. I also think it's cool to live in a house that has historical significance in our community. I love doing things together as a house where we can all study, share our stories and explore campus events. It has enriched my experience and provided me insight into fields different from mine. I find myself making connections between our interests and applying it to my studies."
―Emily Seang
Click here to learn more about living in the Humanities House.