University of Utah names new director of the
Tanner Humanities Center
Erika George, U professor of law, will take the lead on July 1, 2019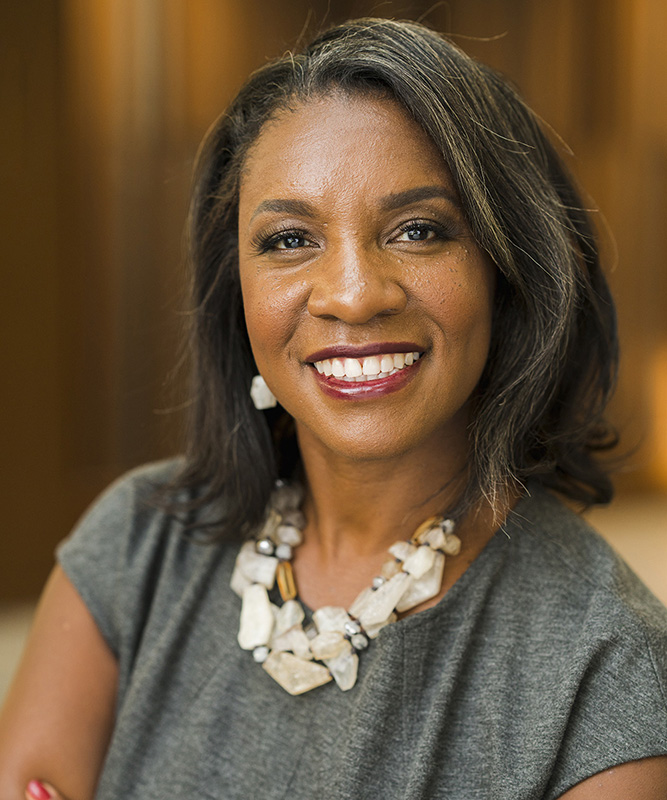 The University of Utah's College of Humanities has named Erika George, the Samuel D. Thurman Professor of Law at the U, as the new director of the Obert C. and Grace A. Tanner Humanities Center. George will begin July 1, 2019, when Robert Goldberg, professor of history, concludes his 13-year tenure as director.
"I want to thank Bob for the extraordinary leadership he has provided the center for more than a decade," said Stuart Culver, dean of the College of Humanities. "His devoted labor and insightful leadership have enabled the center to elevate its profile and realize its mission at all levels. Under George's leadership, we look forward to developing new interdisciplinary partnerships as the center continues to play a critical role advancing the intellectual life at the university and community."
Throughout his tenure as director, Goldberg raised nearly $5 million to fund such projects as the Gateway to Learning Teacher Workshops, the World Leaders Lecture Forum, Professors off Campus Program and the Latter-day Saints Studies Initiative. In 2008, he was awarded the Rosenblatt Prize for Excellence, the U's highest faculty accolade.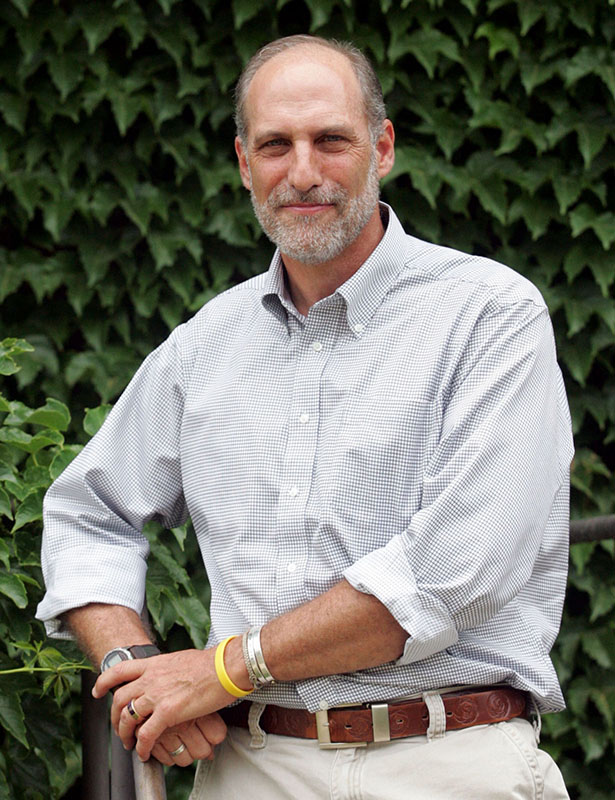 Goldberg was also responsible for bringing writers, artists, world leaders and Latter-day Saints scholars to campus to cultivate lively and inclusive dialogue about the humanities. Speakers have included Margaret Atwood, Tony Kushner, Spike Lee, Isabel Allende, Michael Chabon, Zadie Smith, Sandra Cisneros, Stanley Nelson, former Prime Minister of Israel Ehud Barak, Nobel Peace Prize recipient Shirin Ebadi of Iran, President of Colombia Cesar Gaviria, former President of Doctors Without Borders James Orbinski, Prime Minister of Australia Julia Gillard, former CIA Director John Brennan, former President of Mexico Vicente Fox, Richard Bushman, Laurel Thatcher Ulrich, David Campbell and Kathleen Flake.
"Serving as the director of the Tanner Humanities Center has been the capstone of my career," said Goldberg. "During this time, we have developed programs that reveal humanities as the core of an intellectually healthy campus and community. The humanities teach us to be human. They inspire not only this world, but a better world."
As the new director, George will oversee all areas of the center, including programs, operations, workshops and activities for fellows, development, marketing and communications and staff relations.
"I am truly honored to be entrusted with this new responsibility," said George. "Bob built the center into the strong pillar that it is today. I am eager to carry the important work of the center forward and to reach farther. I am especially excited to be an advocate for the humanities at a time when a full appreciation for our common humanity feels more important than ever. I look forward to cultivating community across campus and creating connections locally and globally for the U."
George worked closely with President Ruth Watkins as a leadership fellow for 2018-19 and, in that capacity, served on the president's cabinet.
"Erika's background and perspectives on issues central to the Tanner Humanities Center's mission make her the perfect fit for this role," Watkins said. "Erika is a force for good and I have great confidence in her leadership and ability to collaborate across disciplines to expand the center's engagement and impact."
George earned a bachelor's degree with honors from the University of Chicago and a J.D. from Harvard Law School, where she served as articles editor of the Harvard Civil Rights-Civil Liberties Law Review. She also holds a master's degree in international relations from the University of Chicago. Prior to joining the S.J. Quinney College of Law, George served as a law clerk for Judge William T. Hart on the United States District Court for the Northern District of Illinois, as a litigation associate for the law firms of Jenner & Block in Chicago and Coudert Brothers LLP in New York City, and as a fellow and later consultant to Human Rights Watch. She wrote a book-length report for Human Rights Watch, "Scared at School: Sexual Violence Against Girls in South African Schools," which received widespread media coverage in South Africa and internationally. She is a fellow of the American Bar Foundation and is a member of the Executive Board of the American Bar Association Center for Human Rights. She currently serves as the 2019-2020 Presidential Leadership Fellow and as interim director of the U's Barbra and Norman Tanner Center for Human Rights.
About the Tanner Humanities Center
Since 1988, the Tanner Humanities Center at the University of Utah has promoted humanities inquiry and exchange by supporting innovative scholarly projects and creating opportunities for interaction among scholars, students and lifelong learners. They offer 20 programs in three major areas, research support, public lectures and programs and faculty outreach. The activities reflect a vision of the humanities as not only relevant, stimulating and cutting-edge, but also essential for developing critical thinking, tolerance, and respect on campus and in the community.