Communication student receives outstanding undergraduate research award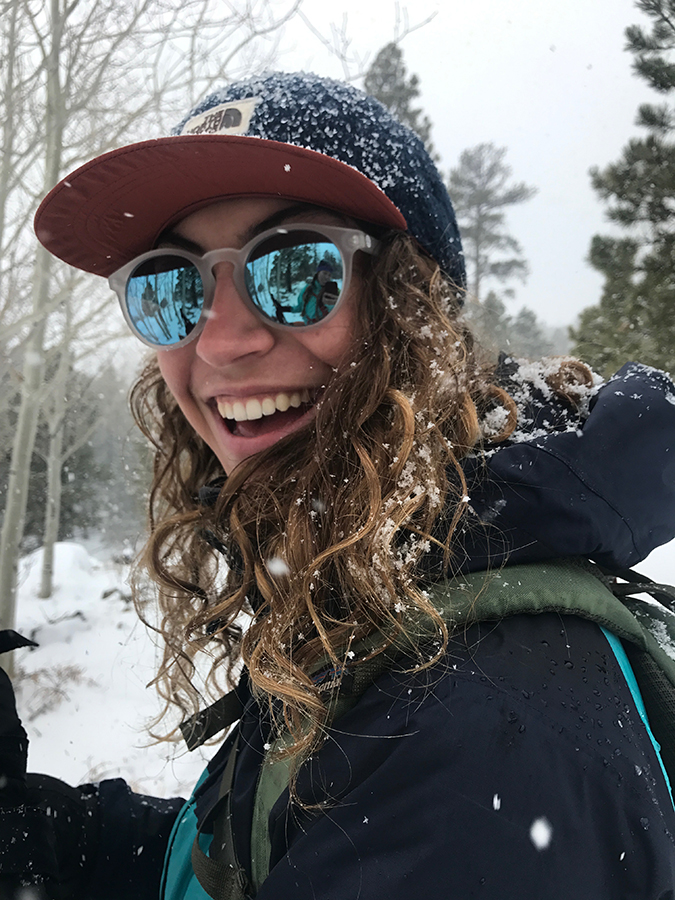 Maya Kobe-Rundio has received the 2019 College of Humanities Outstanding Undergraduate Research Award. Studying communication, Kobe-Rundio's research trajectory combines her passion for environmental communication with her commitment to gender studies and feminist activism.
"Maya is all of the things that we want our undergraduates at the University of Utah to be; bright, engaged, curious, responsible and invested in changing the world for the better," said Robin Jensen, professor communication, who oversees Kobe-Rundio's honors thesis. "I have found Maya to be a truly superb writer with the ability to compose a graduate-level literature review that leads into a seamless and theoretically grounded research question."
Kobe-Rundio's honors thesis involves the procurement and analysis of qualitative, semi-structured interviews with a diverse group of female-identified undergraduates at the U who have engaged in long-term outdoor recreation activities and programs.
Her project has earned her a fellowship with the Tanner Humanities Center this spring and funding through the Undergraduate Research Opportunities Program.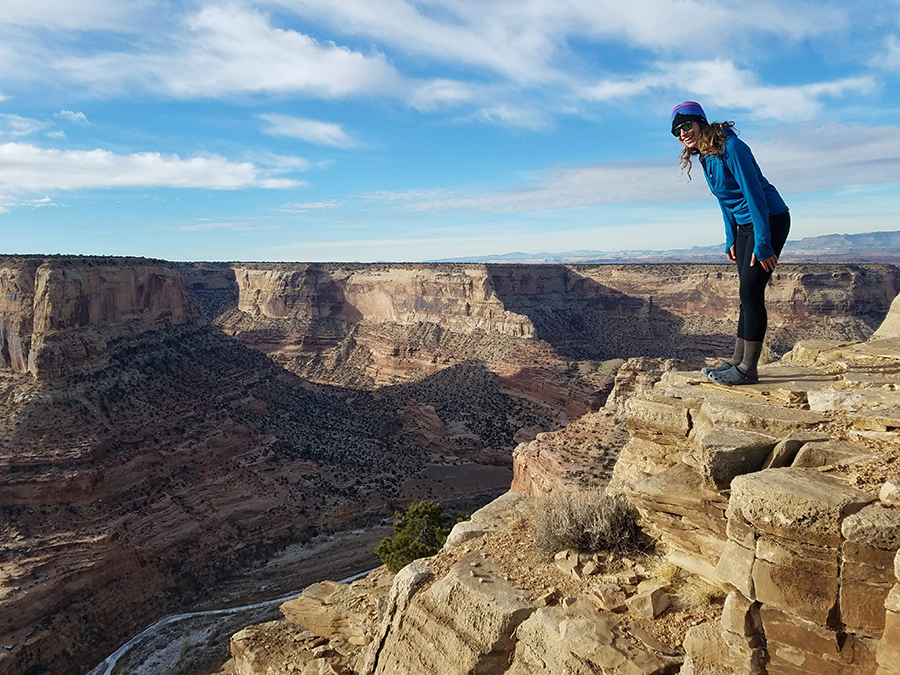 Throughout her time at the U, Kobe-Rundio has worked as a wilderness first responder, a trip leader for Outdoor Adventures and an intern for Save Our Canyons Communication. She is dedicated to understanding how outdoor recreation can help individuals in marginalized subject positions navigate their worlds and ultimately build unique and important life courses.
"Maya has the intellectual capacity and grit to do anything to which she sets her mind. She is one of the most gracious, respectful and kind individuals you will ever meet. She is considerate of those around her and garners insight from all of her interactions and encounters. Moreover, she is not cowed or intimidated by other high-achieving individuals. She models the type of intellectual leadership skills that I would like to see in all of my students," said Jensen.
Kobe-Rundio has a long history of being recognized for her academic excellence. She received a nonresidential academic full tuition scholarship from the University of Utah, an Alumni Association Bay Area Chapter Scholarship and a B. Floyd Farr Prize in Broadcasting from the Department of Communication. In addition, she has been on the Dean's list since she arrived in 2015 and before that, was named a National Merit Scholar. She earned the California Seal of Bi-literacy and was the valedictorian of her high school class.