Reflecting To Move Forward
By: Ned Khatrichettri, Internship Coordinator for the College of Humanities
Natalie Winward
There are countless examples in our lives when we experience 'vulnerability' and matriculating to college is one of them. It's inherent in navigating a new campus culture, physical environment, or unfamiliar social hierarchies. We may also experience vulnerability in choosing not to fulfil familial expectations about a particular line of work or a career. Natalie Winward, a communication and international studies major with an emphasis on environmental sustainability, has experienced the tension that ensues while going against prescribed expectations. Her story illustrates the influence and relief that comes with acquiring agency.
Natalie's two older brothers and father are medical doctors. All of them expected her to follow in their footsteps by majoring in biology and fulfilling the pre-medical curriculum to also become one. She did well in her courses in the first year, but Natalie mentioned she was miserable. "I needed a break from everything and everyone, so I took the first semester of my second year off and traveled to Indonesia. My family was nervous about the decision, but it was important to me; I was in a country and culture that was unlike the U.S in so many ways. It was liberating, and the emotional and physical disassociation from my friends and family helped me figure out expectations for myself, on my own terms and timeline."
The collegiate experience is oftentimes viewed by students as a linear process filled with a series of items to be checked off a list in preparation for a job or a career after graduation. However, reflection is important, healthy, and essential to figuring out whether (or not) each person's professional aspirations ultimately satisfy their own interests and goals.
"Whether it's traveling or something as simple as going for a walk, listening to my own instincts was a powerful lesson. After returning to the U, I had a clearer focus, vision, and shifted my priorities; subsequently I got involved with an AmeriCorps program for a summer, and two internships during the academic year I found through Handshake. I'm now a lot more excited than anxious about my future," said Natalie.
There can be a lot of moving parts and pieces during the reflection process. It's important, however, to know there's a team invested in your success.
---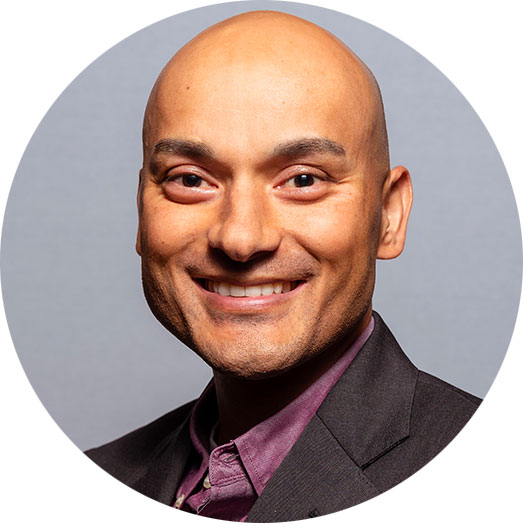 Make an Appointment and Learn More
Please make an appointment with the College of Humanities Internship Coordinator, Ned Khatrichettri, to discuss your respective situation. Ned is available to meet with you online through Zoom. The online internship resource also provides insight about this kind of experience and the services available to you.