Humanities Radio Presents: Comm 4670 - Fall 2021
Comm 4670 exposes students to the business of podcasting. Students analyze podcast story structure and learn how to pitch and collaborate on audio stories. They learn research and interview techniques, script writing, recording and editing of audio content.
---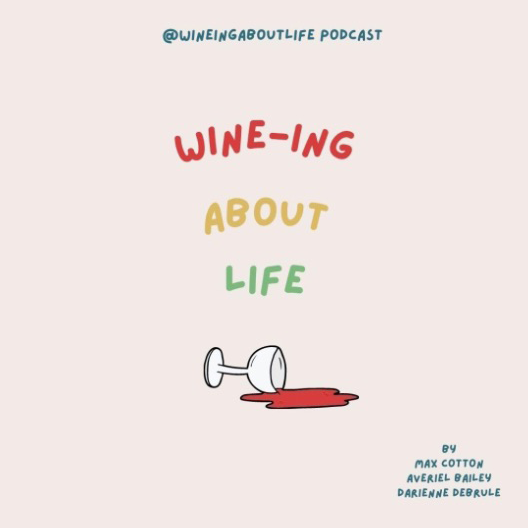 Wine-ing About Life
Group Members:
Averiel Bailey, Maxwell Cotton, and Darienne Debrule
Episode 1 of "Wine-ing About Life" examines the purpose of life. What is the purpose of life? Hear a scientific perspective from a medical doctor and get a philosophical perspective from a life coach to gain insight on how to find purpose in your life.
In Episode 2 of "Wine-ing About Life," Hosts Max Cotton, Averiel Bailey, and Darienne DeBrule uncover the purpose of life by exploring how gratitude and individual perspectives can help one find joy and purpose. Hear conversations with People Helping People Executive Director Kathryn Thomas and University of Utah football players Thomas Yasmin, Clark Phillips III, and Micah Bernard.
Episode 3 of "Wine-ing About Life" examines how the afterlife may drive us to find our purpose in life. Hear a religious perspective from the son of a Christian pastor, an atheist, and a woman who shares her afterlife experience.
---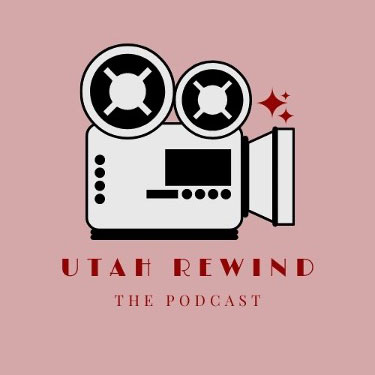 Utah Rewind
Group Members:
Camille Baron, Gaetano Chiarenza, Aria Fatahian, Tyler Jackson
Welcome to the "Utah Rewind!" Every week we dive into the stories behind some of our favorite movies filmed here in the beautiful state of Utah.
In our first episode, we cover a childhood favorite –"High School Musical." Tune in to meet our team, learn about the production of the film, and get our take on how we feel about the film now that we are adults.
In Episode 2 of "Utah Rewind," we discuss "The Sandlot." We will tell you some cool stories and facts behind the movie.
In the third thrilling episode of "Utah Rewind," Aria, Camille, Tyler, and Guy discuss the movie "Hereditary" and their own paranormal experiences! "Hereditary" was directed by Ari Aster and has been critically acclaimed as a masterpiece.
Episode 4 of "Utah Rewind" takes a look at "Troll 2." We could have chosen any number of the classic movies filmed in Utah but sometimes a movie is just so bad that you just can't stay away. You'll hear our genuine reactions as we try to understand how this straight to video horror movie became a cult classic comedy.
---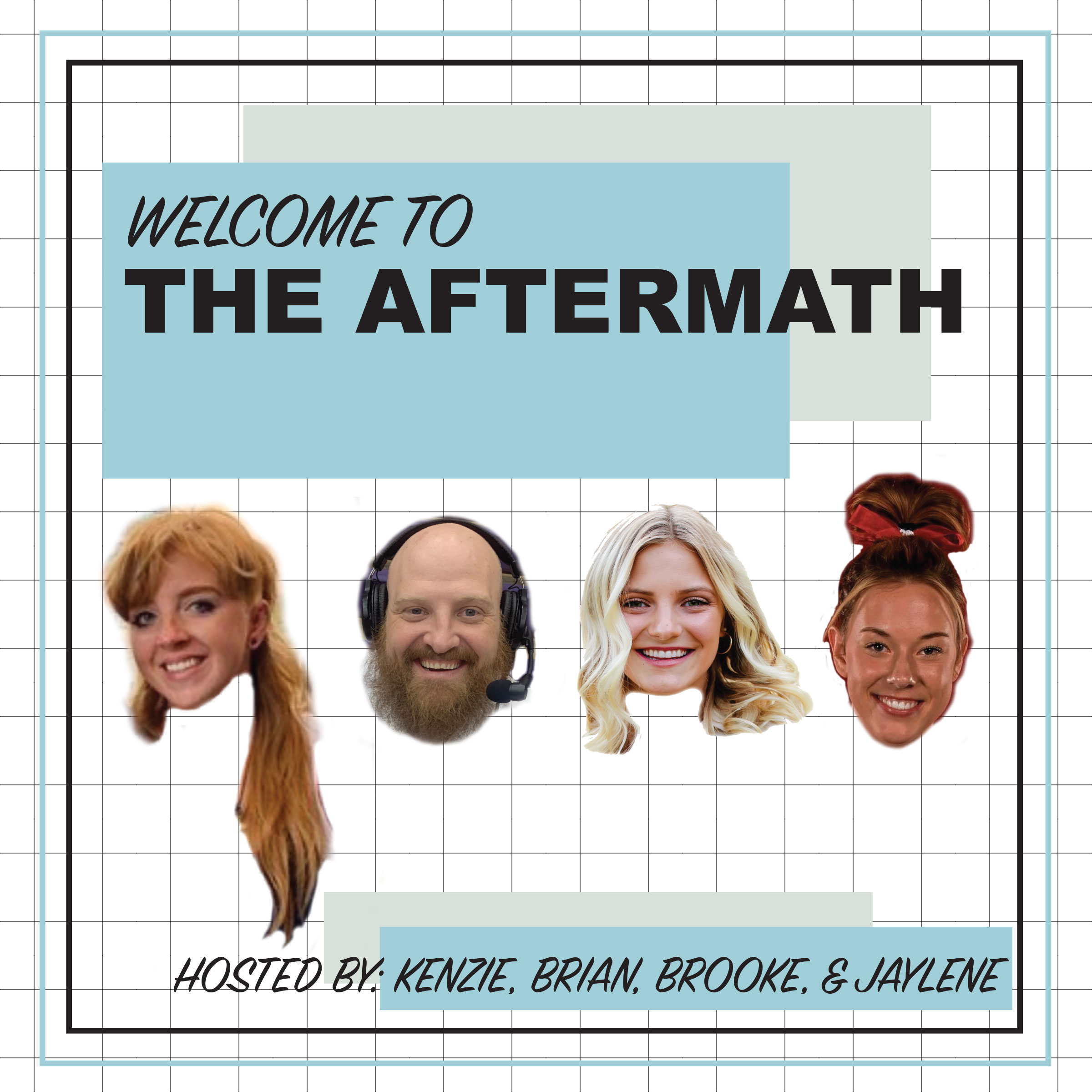 The Aftermath
Group Members:
Brooke Christenson, Jaylene Gilstrap, Brian Preece, and Kenzie Wilkinson
The Aftermath discusses changes that have occurred due to the COVID-19 pandemic. It's a safe place where you can relate, learn, and prepare yourself for whatever comes next.
Episode 1 of "The Aftermath" features the personal stories of each host and how their lives were impacted by Covid-19. Hear how the virus impacted Jaylene and the U's gymnastics program. Brooke outlines the effects of Covid on her Drum Corp career. Kenzie describes the stark differences in health precautions in her dorm compared to those taken in her hometown of Salem. And Brian talks about how Covid turned his wedding plans upside down.
Episode 2 of "The Aftermath" focuses on the many changes brought about by Covid. Societal norms have transformed the way we eat, learn, work, vacation, and keep ourselves healthy.
Episode 3 of "The Aftermath" focuses on loss. Loss of lives, loss of opportunities and loss of our sense of normal. A University of Utah marching band member talks about the opportunities she lost, while another woman talks about the loss of a loved one with an unflinching positivity.
Episode 4 of "The Aftermath" highlights the more uplifting and positive aspects of the pandemic. Hear messages of hope and learn to be grateful for every day.
---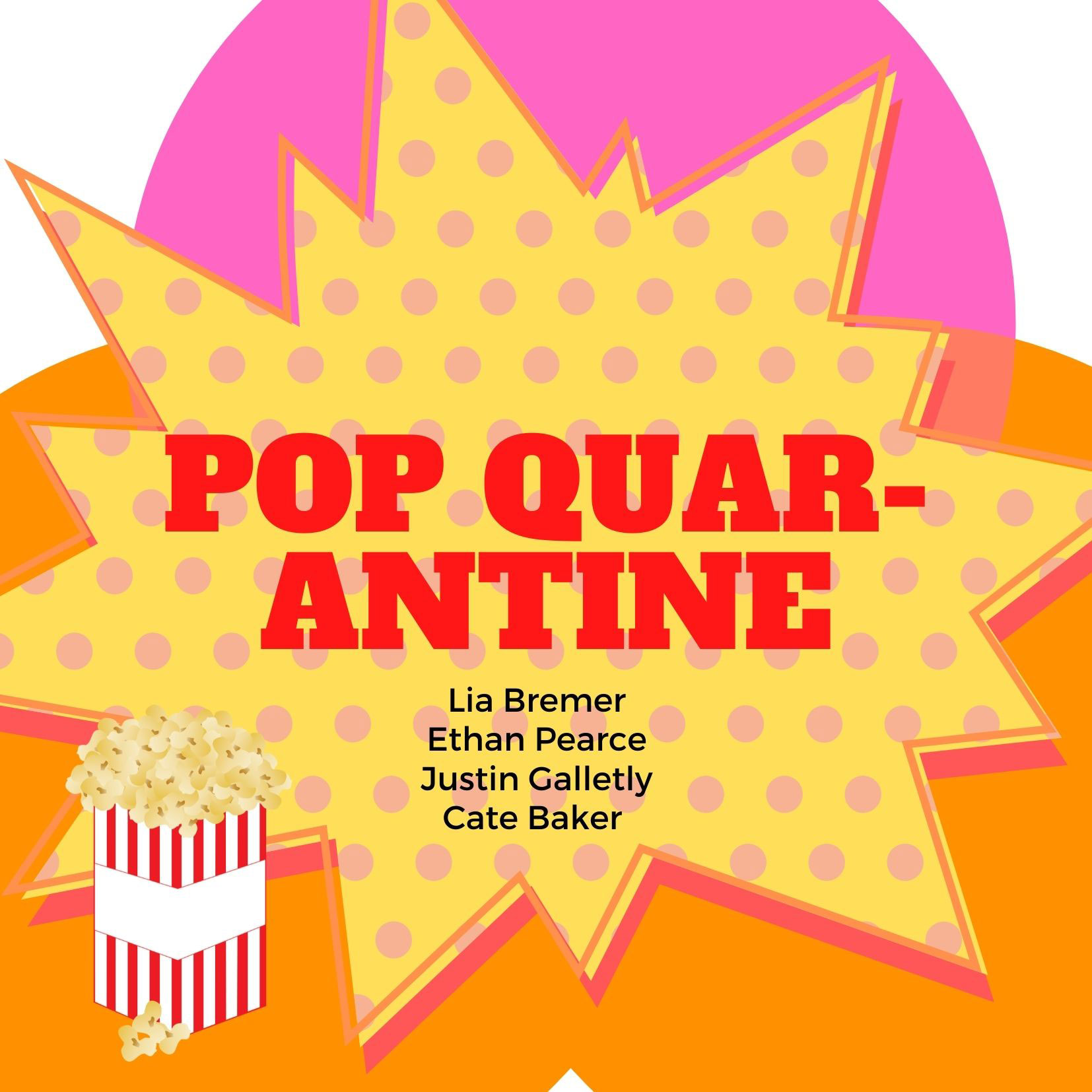 Pop Quarantine
Group Members:
Cate Baker, Lia Bremer, Justin Galletly, and Ethan Pearce
The "Pop Quarantine" podcast talks about how Pop Culture has been impacted by the Covid-19 Pandemic.
Episode 1 focuses on the music industry and the impact on local music festivals.
In episode 2 of "Pop Quarantine," Ethan, Lia, Justin, and Cate go over the effect of COVID-19 on public libraries. We spoke to Brooke Young, who works with the Salt Lake City public library, to get her perspective on the changes libraries have seen over the past two years.
Episode 3 of "Pop Quarantine examines the film industry and how it's been impacted by the COVID-19 Pandemic. We'll talk about everything from the movie theater experience to a film insider's take on the effects of the pandemic.
Episode 4 of "Pop Quarantine" discusses the changes in protocol at the Museum of Fine Arts and the Natural History Museum of Utah pre-and post-quarantine.
---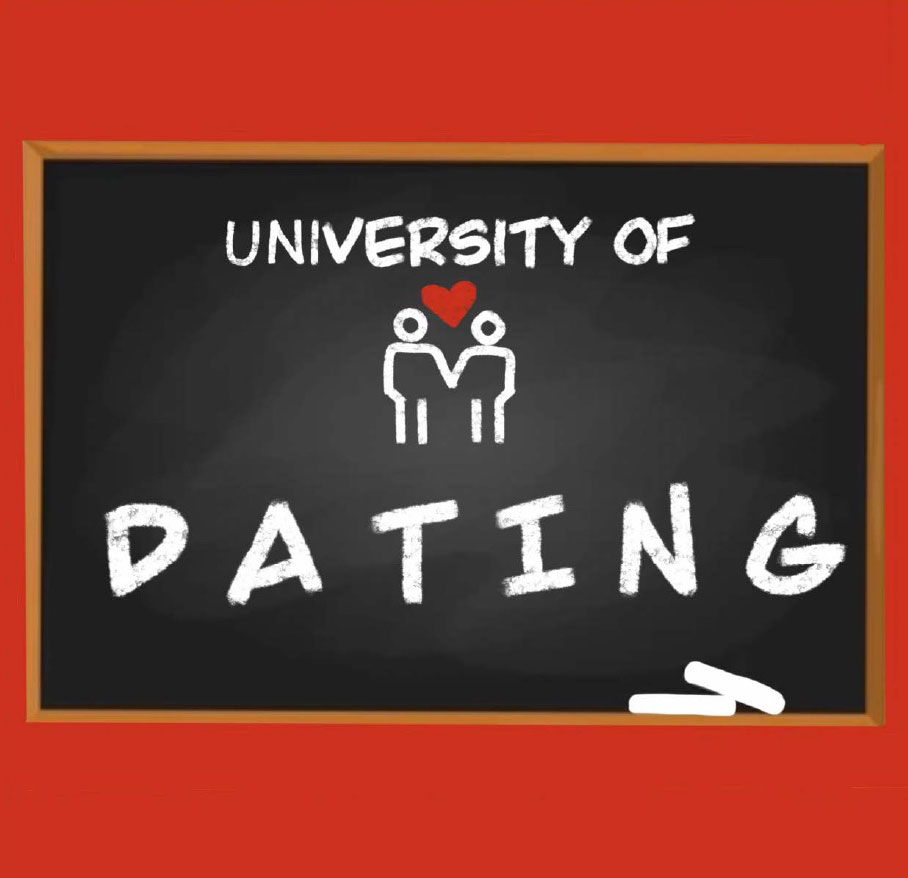 University of Dating
Group Members:
Micah Bernard, Jenalee James, Eunice Jung, Rylee Steyee
University of Dating focuses on the culture and taboos surrounding campus dating life in Utah. University of Dating relays awkward dating stories and interviews of specific topics each week to relate to everyone's interests.
Episode 1 focuses on student athletes, and how they navigate dating with a busy schedule and a small circle of individuals always knowing their personal business.
Episode 2 focuses on BYU Students, and how they navigate dating on a campus that has a strong religious presence and many dating myths.
Episode 3 focuses on what it's like for international students to be dating at Utah's universities.
Episode 4 focuses on Greek Life around the University of Utah, and what myths and taboos are truly true surrounding both Fraternities and Sororities.
---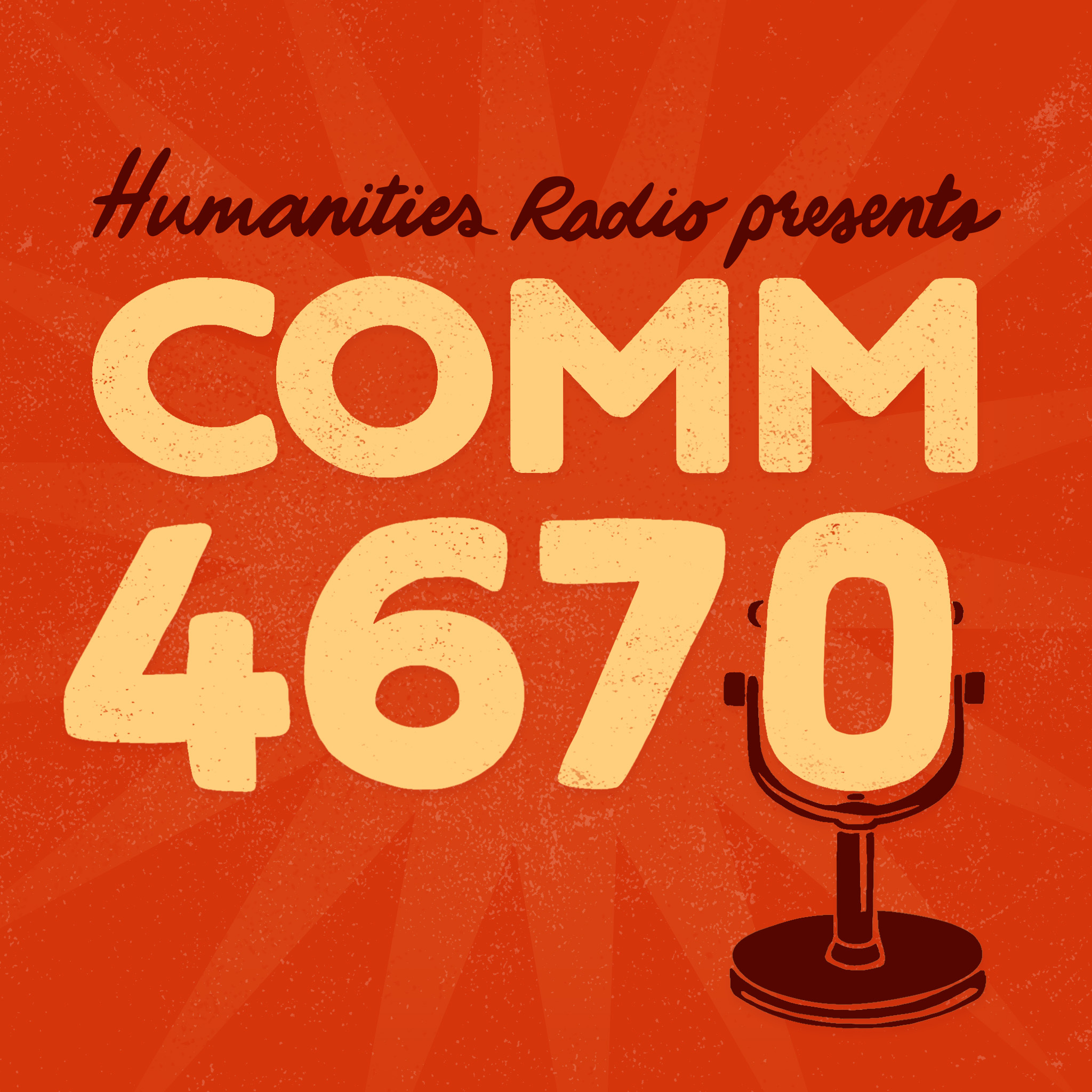 Comm 4670 Individual Podcasts
Host: Eunice Jung
Title: Studying Abroad
"Studying Abroad" shares the stories of students who have left their homes in pursuit of a broader education. Eunice Jung examines the advantages and disadvantages of learning abroad. She also examines the difficulties students face due to cultural and language differences.
Host: Cate Baker
Title: Voice of Good
"Voice of Good" is a podcast that gives a voice to smaller, lesser-known non-profits to share their mission and their passion for change. In this episode, Cate Baker focuses on Circles Salt Lake. Circles Salt Lake is a 5-year-old non-profit that works with families to help them get out and stay out of poverty.
Host: Camille Baron
Title: Here's to Our Twenties
"Here's to Our Twenties" focuses on 20-year-olds who are learning from their mistakes as they begin to navigate adulthood. Camille Baron shares "life tips." Whether it's paying bills or having a work-life balance, it all takes some getting used to. This podcast ensures twenty-somethings don't feel like they're alone.
Host: Micah Bernard
Title: All Things Sports
In this episode of "All Things Sports," Micah Bernard examines why athletes decide to become coaches. He interviews three members of the University of Utah Football Program to learn about their career journeys.
Host: Lia Bremer
Title: We Love Music...the podcast
"We Love Music...the podcast" focuses on the benefits of music. During this episode, Lia Bremer speaks with two experts about music education. They examine how it has changed over time with the advancement of technology. They also highlight the importance of music therapy.
Host: Gaetano Chiarenza
Title: Aliens
Do aliens exist? In this episode of "Aliens," Gaetano Chiarenza takes a look at aliens in pop culture, in scientific fact and in conspiracy theories to determine if they do exist. Do you believe? Don't make a decision before listening to this thrilling episode.
Host: Brooke Christenson
Title: Adventuring 801
In this episode of "Adventuring 801," Brooke Christenson is talking about things to do in Salt Lake City. She focuses on things unique to our hometown and experiences you won't find anywhere else. Won't you adventure with us?
Host: Maxwell Cotton
Title: Better than Coffee
Motivation, it's what gets us moving every morning of every day. In this episode of "Better than Coffee," Maxwell Cotton learns what motivates a couple of University of Utah football players.
Host: Aria Fatahian
Title: Aria Talks Sports
In this episode of "Aria Talks Sports," Aria Fatahian breaks down the GOAT debate between Michael Jordan and LeBron James. It's a deep dive into the facts regarding the debate. The episode is purposefully set at 23 minutes to honor both men's number in basketball.
Host: Justin Galletly
Title: Pop Up the Volume: A Pop-Culture Podcast
In the episode of "Pop Up the Volume," Justin Galletly speaks with voice actress Dorothy Elias-Fahn who has been doing voice over for almost three decades. It's an insightful conversation about her career and how she broke into the profession.
Host: Jaylene Gilstrap
Title: The Mental Aspect
Welcome to the "Mental Aspect," in which we discuss the importance of mental health and the role it plays in sports. In this episode, Jaylene Gilstrap talks about gymnastics and the well-known case of the twisties. She speaks with Olympic medalists and a certified psychologist and athletic trainer here at the U.
Host: Tyler Jackson
Title: The Utah Rewind: Western Special
In this episode of "Utah Rewind," Tyler Jackson explores the different genres of Western Movies. As he explores each era of Westerns, he highlights movies filmed in Utah and talks about the state's contribution to the film industry.
Host: Jena James
Title: Someone Else's Shoes
When listening to "Someone Else's Shoes," you get to dive into the life of someone else, and really understand what it's like to be them. For this episode, trade in your dress shoes for a pair of jellies because we're throwing it back to our childhood days. Host Jena James shares conversations with four different children and gets the inside scoop on what it's like to be a kid, because– let's face it– after so many years, we seem to have forgotten what that is like.
Host: Ethan Pearce
Title: Covid's Impact on Sports
This podcast focuses on the challenges and hurdles the sports world faced during the COVID-19 pandemic. Everyone was affected, not just players and coaches. Ethan Pearce discusses the impact it had on all the different people in the sports industry.
Host: Brian Preece
Title: GenZ Utah Jazz
The Utah Jazz headed into the 2021-22 NBA season with a bad taste in their mouths following last year's unceremonious playoff exit. In this episode of "GenZ Utah Jazz," Brian Preece talks with Quin Snyder, Jordan Clarkson, Donovan Mitchell, Mike Conley and several Jazz newcomers to get their feelings on the upcoming season and how they can put last year behind them.
Host: Rylee Steyee
Title: The Social Effect
The "Social Effect" is about all things "social". This episode focuses on the effects of social media specifically surrounding young kids around the ages of 8-18. In this episode, Rylee Steyee interviews mother/daughter duo Emma and Stacee Worthen and how social media has affected both their high school experience and job working with kids both in middle and high schools in the Utah area.
Host: Kenzie Wilkinson
Title: Normal Brain
Welcome to "Normal Brain." A safe place where you can hear other people's stories and experiences with mental health. Listen to therapists, parents, teens, and people just like you, as we spread awareness to end the stigma surrounding mental health. This episode features the host Kenzie Wilkinson, her mother Heidi Wilkinson, mental health advocate Saige Glazier, and therapist Richard Sullivan. Trigger Warning: Note that sensitive topics are talked about that could trigger certain individuals. Make sure you are in a safe place physically and mentally before continuing.