Internships
The College of Humanities strongly encourages all students to participate in an internship. This experiential learning opportunity is meant to supplement your academic curriculum and make you professionally competitive for potential employers. Look at an internship as both a short and a long-term investment. Are you career ready?
These experiences can take different forms. They can be part-time or full-time, paid or unpaid, academic credit bearing or not. They are available throughout the year in numerous locations and are available in most industries.
Find out more:
In order to secure an internship, due diligence and early preparation are critical for your success. Whether you are in the early, exploratory stage or you already have an internship in mind, any College of Humanities student can schedule an appointment with the Internship Coordinator, Ned Khatrichettri, to explore, discuss, start the search process, or solidify your plans for internships.
Before your appointment:
Please think through these questions prior to your appointment to make good use of our time:
What skills or knowledge do I hope to get out of my internship?
Where do I want to intern; in Salt Lake City, another state, or abroad?
How will my internship relate into my academic curriculum?
When do I want to participate: summer, fall or spring?
How might I build on this experience to secure employment after college?
Register and create your profile on Handshake. This is the data base both employers and students use to post and look for opportunities.
Your Internship Coordinator:
The internship coordinator is NOT a placement coordinator. Your internship coordinator works with you to explore your interests, options, and may also direct you to appropriate resources. They can provide feedback about navigating through your search process and talk with you about mobilizing this experience to be competitive for full-time employment after graduation.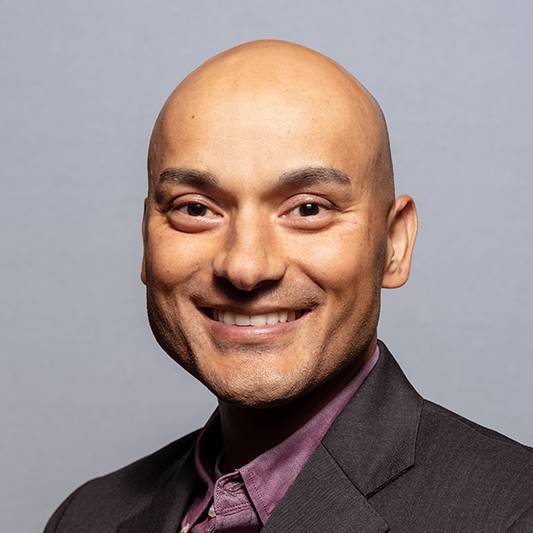 INTERNSHIP COORDINATOR
2100 LNCO |

Appointments are still available online.
Ned Khatrichettri, Internship Coordinator for the College of Humanities, discusses the importance of internship experiences, types of internships and how to find the right one on the latest episode of Humanities Radio. Listen now below.

Our Values
The College of Humanities is dedicated to ensuring high quality experiential learning opportunities for all students from all identities and backgrounds.