Distinguished Alumni Luncheon Honors Outstanding Humanities Individuals
Dean Dianne Harris recognized two amazing Humanities people at a luncheon on May 5th, 2016. Bonnie Jean Matheson Beesley was honored as the 2015-2016 Distinguished Humanities Alumna, alongside Katherine Thompson who was awarded with the 2015-2016 Honorary Distinguished Alumni award. Both are extremely accomplished women who have contributed to the Humanities throughout their lives. Our deepest thanks go to Bonnie and Katherine both for joining us on this special day.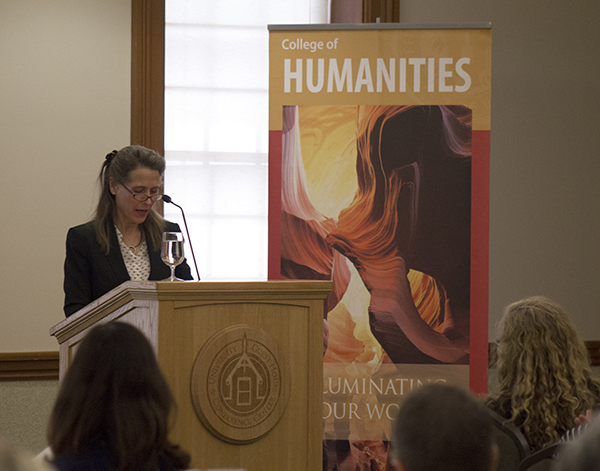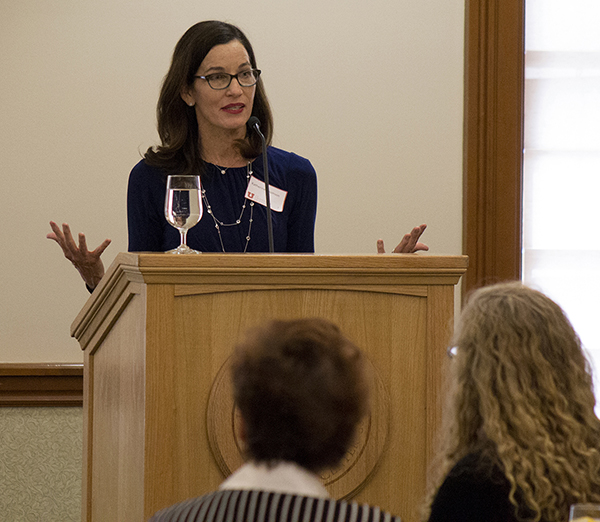 Bonnie Jean Matheson Beesley Katherine Thompson


Dean Harris also took this time to acknowledge 10 outstanding College of Humanities students who will be graduating this year:
Benjamin Davis
Melody Gehring
Marie Groberg
Ross Jensen
Kaitlyn Klein
Josh Lipman
Francisco Samaniegra
Brittni Strickland
Aja Swalberg
Alexandra Vermillion


Congratulations to everyone for their outstanding achievements. We wish you much success in all you do!