2018 Humanities Distinguished Alumni and Honorary Distinguished Alumna Award
Robert T. Nilsen
Humanities Distinguished Alumni
BA 1983, World Languages & Culture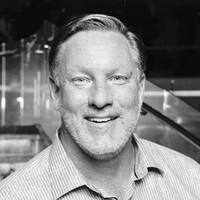 After graduating from the University of Utah with a bachelor's degree in World Languages & Cultures where he majored in German, Robert T. Nilsen began his career at Procter & Gamble in sales and sales management. He soon began and finished an MBA at Harvard Business School, and moved on to consulting at world-renowned Bain & Company. Over the course of his very successful career, he has served in various positions of leadership for major corporations across the world including Pepsi Co. Restaurants International and YUM Brands. His roles included Chief Operations Officer of Taco Bell, where he co-led one of the most notable restaurant turnarounds; Managing Director of KFC International in Australia and New Zealand and numerous other leadership positions. He also served as the worldwide President of Burger King. Thus far during his career, he has been responsible for business in Australia, New Zealand, South East Asia, the Middle East, Africa, Hawaii, India, Sri Lanka, and Pakistan. In 2004, Bob, along with Karp-Reilly, a private equity group, led the purchase of Café Rio, where he served intermittently as Chairman or CEO for nearly 15 years before completing a sale of the company in 2017. During this time, the company went from six restaurants to well over 100 and in the largest restaurant survey by Sandelman and Associates, it has been ranked the best Mexican restaurant concept in America and, on several occasions, has received top honors as the best restaurant in America.
Today, he is as busy as ever – he is co-owner of the very popular Sidecar Donuts with two locations in California and more opening soon. He runs a private equity group, Nilsen Ventures, and is CEO of Greenix, an organically focused pest control company that is rapidly taking the US by storm.
Over the course of his career, Nilsen has had the opportunity to immerse himself in the richness of cultures across the world, and has had once-in-a-lifetime experiences that include sitting in a meeting with Nelson Mandela in South Africa, rubbing shoulders with princes in Saudi Arabia, and serving in leprosy colonies in India with his family and the nonprofit Rising Star International, to name a few. Bob is very involved with American Indian Services and served with his wife, Kathleen Zenger Nilsen, who is also a Utah alum, as mission presidents of the Ohio Columbus LDS mission. Bob and Kathleen have five children.
Nilsen characterizes the humanities as essential in giving students the broad-based, comprehensive education they need to truly excel in the world today. "Studying in the humanities gives you the language of life. Without my humanities classes, I wouldn't have learned languages that allow me to communicate outside of my native tongue; I wouldn't have learned critical thinking skills, history, cultural literacy, or writing," he said. "Your education in humanities provides you with the language to understand the world and the opportunity to learn and grow from it – it is truly the language of life."
Honorary Distinguished Alumna Award
Aileen H. Clyde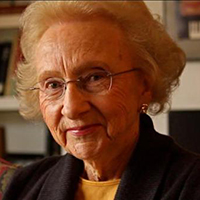 Aileen H. Clyde is the recipient of the 2018 Honorary Distinguished Alumna Award in the College of Humanities. Aileen is the picture of a true humanitarian, having dedicated her life to service, justice, and advocacy. She graduated from Brigham Young University and taught English there for ten years. At the invitation of the Utah Judicial Council, Aileen chaired the Utah Task Force on Gender and Justice. She was awarded the Amicus Curiae (Friend of the Courts) Award by the Utah Judicial Conference for uncommon commitment to the Judiciary's goal of equal justice for all. The American Judicature Society awarded Aileen the Herbert Harley distinction for the promotion of the effective administration of justice. She served twelve years on the Utah State Board of Regents and also served on the Western Interstate Commission for Higher Education. From 1990 to 1997, she served in the General Presidency of the Relief Society of the Church of Jesus Christ of Latter-day Saints. Aileen is the past chair of the Coalition for Utah's Future and is special advisor to Envision Utah. She was a member of several nonprofit board of directors as well as the Board of Trustees of the University of Utah Hospitals and Clinics.
Five years ago, the Marriott Library established the incredible Aileen H. Clyde 20th Century Women's Legacy Archive to document and preserve the history of women whose lives and work helped create social and cultural change. This year, the College of Humanities will be establishing the Aileen H. Clyde Post-Doctoral Fellowship in 20th Century Women's History to elevate the voices and stories of women.
She and her late husband, Hal M. Clyde, have three married sons, six granddaughters and five grandsons and eleven great-grandchildren. Her granddaughter, Rebecca Clyde, will be accepting the honor on Aileen's behalf at our Distinguished Alumni and Scholars Event on May 3, 2018 at the University of Utah.