Creating an Internship for Yourself
by Ned Khatrichettri, internship coordinator; Megan Randall, career coach; and Cameron Vakilian, academic advisor
---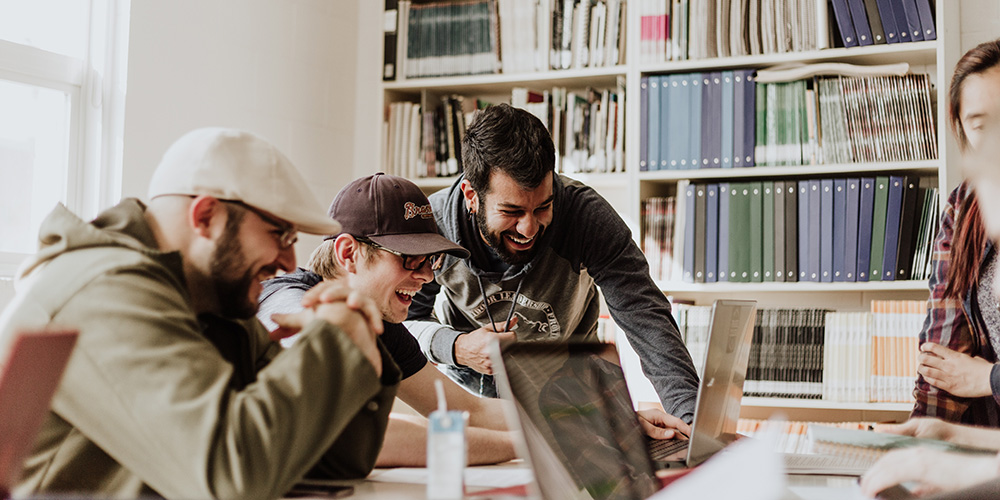 Whether you have recently declared a major or are working through your respective curriculum, the College of Humanities is excited about your new academic year. Everyone in the college is invested in your academic, personal and professional success.
It is never too early to start thinking about your professional interests or aspirations. A great way to "test drive" what you might want to do for the next step in your career is by completing an internship to figure out both your likes and dislikes, which are equally critical to helping you figure out your goals. Furthermore, internships are invaluable in giving you hands-on work experience and helping you acquire and strengthen skills in communication (oral and written), problem-solving skills and team work. These three skills are the top three things employers want to see on your resume, and gaining a mastery of them during your time at the University of Utah will help you stand out to employers upon graduation.
The College of Humanities is also aware that you may have a lot going on outside of your studies. For example, you may be working several part-time jobs or have a full-time job. We understand it may not be easy, or even realistic to add another responsibility like an internship. This is precisely why we wrote instructions on how to create an internship for yourself, so you can create one from a job you already have.
It is important to keep in mind that internships are not the same as jobs, and they have certain characteristics that distinguish them. Below are items to consider prior to creating an internship for yourself out of your current job.
Responsibilities of internships must be separate (or in addition) to the responsibilities of the regular job. These newly assigned duties must contribute to educational and professional goals and incorporate what is learned in your academic studies.
Duties of the internship must have a start and end date. For example, working on social media campaign for several months on top of your primary job-related tasks.
There is a supervisor specific to the internship duties who can provide professional guidance.
There are many logistical benefits to creating an internship where you already work. For example, your work and internship site will probably be at one location, which can cut down your commute time and save you gas money. Secondly, a combined internship and job is a unique opportunity. When you articulate this kind of engagement in future interviews while highlighting your acquired transferable skills, it demonstrates that you took initiative to think outside the box and were resourceful in creating this kind of hands-on learning opportunity.
To discuss the option to create an internship for yourself, request an appointment with Ned Khatrichettri, internship coordinator for the College of Humanities or Megan Randal, career coach and liaison to the College of Humanities.