Two Humanities Faculty Receive Designation of Distinguished Professor
---
Two faculty members in the College of Humanities have been appointed with the University of Utah's prestigious designation of Distinguished Professor. MaryAnn Christison, professor of linguistics, and Kent A. Ono, professor of communication, were recommended by the Distinguished Professor Advisory Committee and approved by the U's board of trustees, Mitzi Montoya, senior vice president for academic affairs, and President Taylor Randall. Ono and Christison will be recognized for this honor at the college's convocation, Friday, May 5.
The rank of Distinguished Professor is reserved for selected individuals whose achievements exemplify the highest goals of scholarship as demonstrated by recognition accorded to them from peers with national and international stature, and whose record includes evidence of a high dedication to teaching as demonstrated by recognition accorded to them by students and/or colleagues.
"MaryAnn and Kent are highly deserving of this designation, and I'm thrilled to see two more of our faculty added to this elite list of U professors," said Hollis Robbins, dean of the College of Humanities. "Their exemplary work both in their research and teaching is representative of the college's commitment to furthering the understanding and importance of humanities disciplines both on campus and abroad."
Ono also received a Distinguished Mentor Award from the Graduate School, which is given to faculty who go above and beyond to foster an inclusive and welcoming community and who instill a culture of outstanding mentorship in their units.
About MaryAnn Christison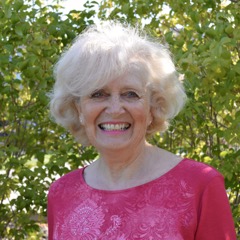 Christison studies theoretical and methodological approaches from various disciplines to understand the role that language plays in society. Her aim is to develop a knowledge base about language and its users and uses to explore the biological underpinnings of second language acquisition. Her current research focuses on multilingual pedagogies and the use of online technologies in language teacher education. She also works in second language (L2) curriculum design (particularly content and language-integrated learning and multilingualism). Her research agenda includes combining theories and methodologies from neuroscience to answer questions about how language develops in the bilingual brain.
"Among many other noteworthy accomplishments and distinctions, MaryAnn has served as the President of the international Teachers of English to Speakers of Other Languages organization, is a current Trustee for The International Research Foundation for English Language Education, is the author of over 150 publications, and has delivered 59 plenaries and keynote addresses at conferences in 27 countries," said Scott Jarvis, chair of the Department of Linguistics. "She has also received multiple awards for her excellence in teaching and mentoring, including being named University
Service Learning Professor for the 2008-2009 academic year and receiving the ASUU Student Choice Award in 2011."
Read more about Christison here.
About Kent A. Ono
Ono, former chair of the department of communication, and former president of the National Communication Association, conducts critical and theoretical research of print, film and television media, specifically focusing on representations of race, gender, sexuality, class, and nation. Throughout his career, he has contributed articles to national and international journals in communication, American studies, Asian American studies, and cultural studies. He has been an editor of two national journals in the field of communication and has authored or edited seven scholarly books. He is a fellow of the International Communication Association and a Distinguished Scholar of the National Communication Association. This year, he is a Fellow of the Tanner Humanities Center, where he is working on a book titled, "Racial Epistemologies," which explores alternative ways of thinking about race and racism.
"Dr. Ono has long been a wellspring of inspiration for communication scholars across a multitude of disciplines, carving out multiple pathways that ultimately drive us to consider how we think and talk about one other, how we listen to and support one another, and how we might find ways to make better the people and communities around us," said Avery Holton, chair of the Department of Communication.
Read about Ono here.
Congratulations to them both!
---
MEDIA CONTACTS
Jana Cunningham, University of Utah College of Humanities
jana.cunningham@utah.edu | 801-213-0866
Published April 25, 2023