How a Utah author examined the evolution
of language in her debut novel
Alyssa Quinn's book delves into anthropology, history and how language came to be
---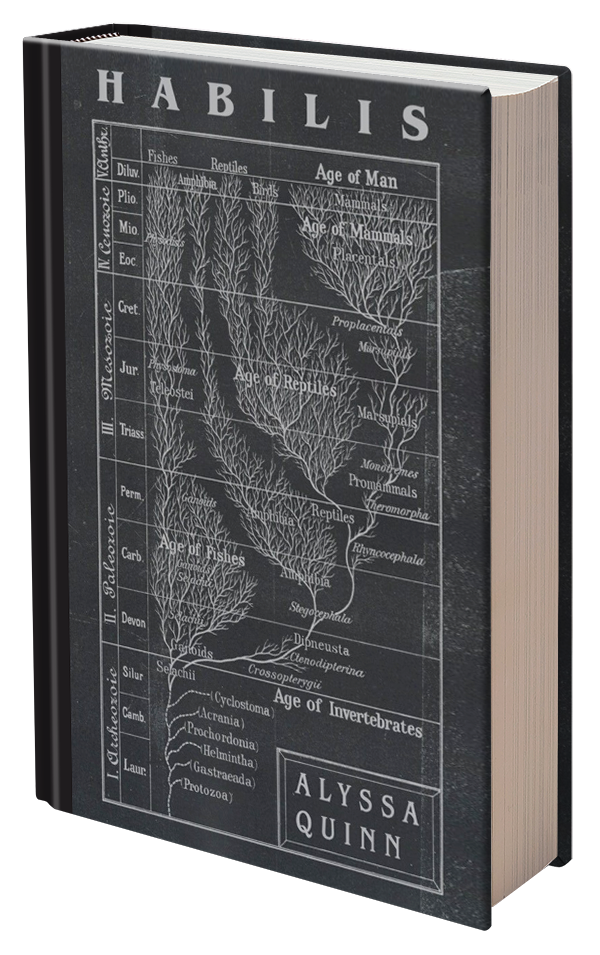 Habilis by Alyssa Quinn
Alyssa Quinn, who is working toward a doctorate degree in creative writing in the Department of English, has written her debut novel, "Habilis," to be released Sept. 13, 2022. She recently spoke with the Salt Lake Tribune about her idea to write a book that incorporated theories of human language.
Palak Jayswal writes that the book is "disorienting, yet masterful, set of interconnected narratives about the origins of language, the human species, and how we communicate."
Quinn's novel follows a young woman with an uncertain past, who finds herself thrust into a mysterious anthropology museum that converts into a disco club each night. Moving through its labyrinthine galleries, she tries to construct an origin story for herself and for her species. But as the night progresses, her grip on language and identity slips away until the exhibit captions rupture the text, transporting us to East Africa, where the lives of three people—British anthropologist Mary Leakey, an Indian indentured laborer building the Uganda Railway, and a curator with too many secrets—interweave to reveal the darker side of the search for origins.
Click Here to Read the Full Article
MEDIA CONTACTS
Jana Cunningham, University of Utah College of Humanities
jana.cunningham@utah.edu | 801-213-0866