Author Ben Fountain speaks at University of Utah
Fountain will participate in an unscripted conversation with KUER's Doug Fabrizio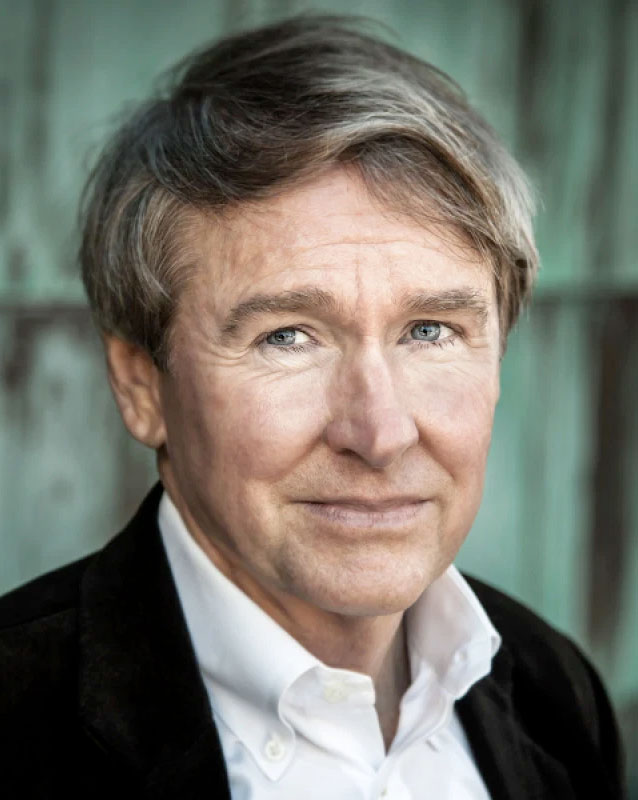 Tuesday, Feb. 4, 2020 – The Obert C. and Grace A Tanner Humanities Center at the University of Utah welcomes author Ben Fountain for the 2020 David P. Gardner Lecture in the Humanities and Fine Arts, Tuesday, Feb. 11 at 7 p.m. at the Utah Museum of Fine Arts. In conversation with Doug Fabrizio, host and executive producer of KUER, Fountain will discuss his transition from law to literature, his work in a range of literary genres and the value of employing literary techniques in nonfiction texts. He also will reflect upon the need for writers to respond to and impact contemporary issues. Free tickets can be reserved here.
"Fountain draws upon humanistic methods from law, journalism and creative writing to interrogate our shared – and sometimes flawed – humanity," said Erika George, director of the Tanner Humanities Center. "In his most recent book 'Beautiful Country Burn Again,' Fountain's clear and compelling prose details how the organizing principles of American society have correlated freedom for some with subjugation for others to explain our contemporary political landscape."
A former practicing attorney, Fountain wrote "Brief Encounters with Che Guevara," which won the PEN/Hemingway Award and the Barnes & Noble Discover Award for fiction and the novel "Billy Lynn's Long Halftime Walk," winner of the National Book Critics' Circle Award and a finalist for the National Book Award. He also created the radio piece "Haiti is Destiny" for NPR's This American Life. Fountain's series of essays published in The Guardian about the 2016 U.S. presidential election was subsequently nominated by its editors for the Pulitzer Prize in Commentary. These essays evolved into his collection, "Beautiful Country Burn Again: Democracy, Rebellion, and Revolution."
The lecture will be followed by a book signing hosted by King's English Bookstore.
---
About the David P. Gardner Lectures in the Humanities and Fine Arts
The David P. Gardner Lectures in the Humanities and Fine Arts is administered by the Tanner Humanities Center in collaboration with the College of Humanities, the College of Fine Arts and the Graduate School. The Gardner Lecture was founded in the University of Utah Graduate School in honor of former President David Pierpont Gardner. The lecture features distinguished scholars and artists from the humanities and the fine arts in alternating years.
About Tanner Humanities Center
Since 1988, the Tanner Humanities Center at the University of Utah has promoted humanities inquiry and exchange by supporting innovative scholarly projects and creating opportunities for interaction among scholars, students and lifelong learners. They offer twenty programs in three major areas, research support, public lectures and programs, and faculty outreach. The activities reflect a vision of the humanities as not only relevant, stimulating and cutting-edge, but also essential for developing critical thinking, tolerance and respect on campus and in the community.