Jensen Featured in Salt Lake Tribune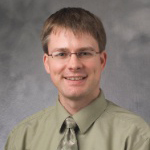 University of Utah Communication Professor Jake Jensen was featured in the Salt Tribune Today in an article entitled "Is your mole cancerous? Ask the crowd". Jensen's research on melanoma indicates that using crowd-sourcing is a surprisingly accurate way to diagnosis skin cancer.
From the article: "Jensen and colleagues, including oncology and dermatology experts, showed 500 adults high-resolution images of 40 moles, including nine previously diagnosed as melanomas, and asked them to circle those they found suspicious. The average individual was only able to identify about half of the melanomas, researchers found. But 19 percent of the participants were able to correctly identify 90 percent of the melanomas, the study showed. In other words, if 19 people out of 100 think your mole is a concern, you should get to a doctor." Read the whole article here.