U names new dean for the College of Humanities
Stuart K. Culver, associate professor of English will begin immediately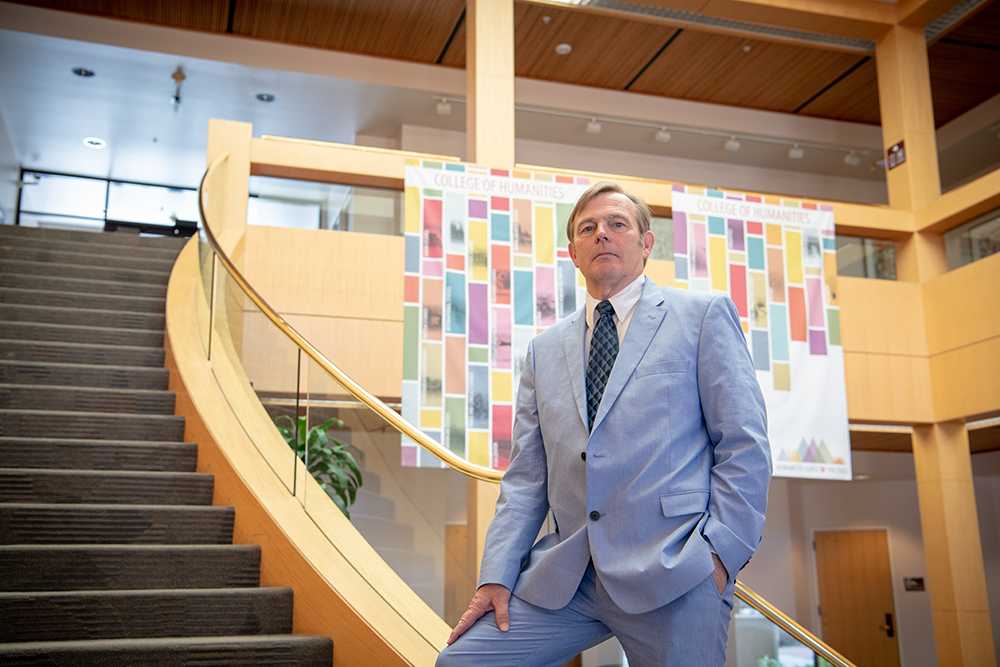 June 19th, 2018 – The University of Utah announced that Stuart K. Culver, associate professor of English, has accepted the appointment as the dean of the College of Humanities. Currently acting as interim dean, Culver will move into his new position immediately.
"This is an exciting but very challenging moment for the disciplines of the humanities," said Culver. "We are learning to engage critically with changing practices of communication, expression and cultural exchange and at the same time, we are embracing interdisciplinary and collaborative approaches to both research and teaching."
Culver has been a member of the U faculty since 1993. In that time, he has served in numerous roles in his department and college, including as chair of the Department of English for five years, associate dean for academic affairs for three years and as co-interim dean for the past year. His scholarly and teaching focus has been on 19th- and 20th-century American literature and culture, photography, film and theories of popular culture.
"I am pleased that Stuart will serve as the next dean of the College of Humanities and continue on the leadership team at this important time for both the university and his college," said Keith Diaz Moore, interim senior vice president of academic affairs. "Serving the U for many years, he has proven to be a talented leader, team builder and educator."
Culver will immediately begin searching for a new associate dean for academic affairs for the college, with a priority of finding someone who will bring experience with diverse viewpoints and perspectives to the position.