Spanish Major Wins Fulbright Award for 2015-2016
Spanish major Jason Chen has been selected for a Fulbright Award for 2015-2016, which will fund nine months of research and living abroad expenses in Mexico, starting in August 2015. Looking forward, Chen will attend medical school to ultimately work with underprivileged communities.
Double majoring in biology and Spanish with a minor in international studies, Chen refused to settle by picking just one or a few of his many academic interests—he pursued them all.
Chen is a part of a group of at least 5 students from the U selected for a Fulbrigtht Award.
Chen is receiving his BA in Spanish and Biology. He will be an English Teaching Assistant in Mexico.
Here's what Chen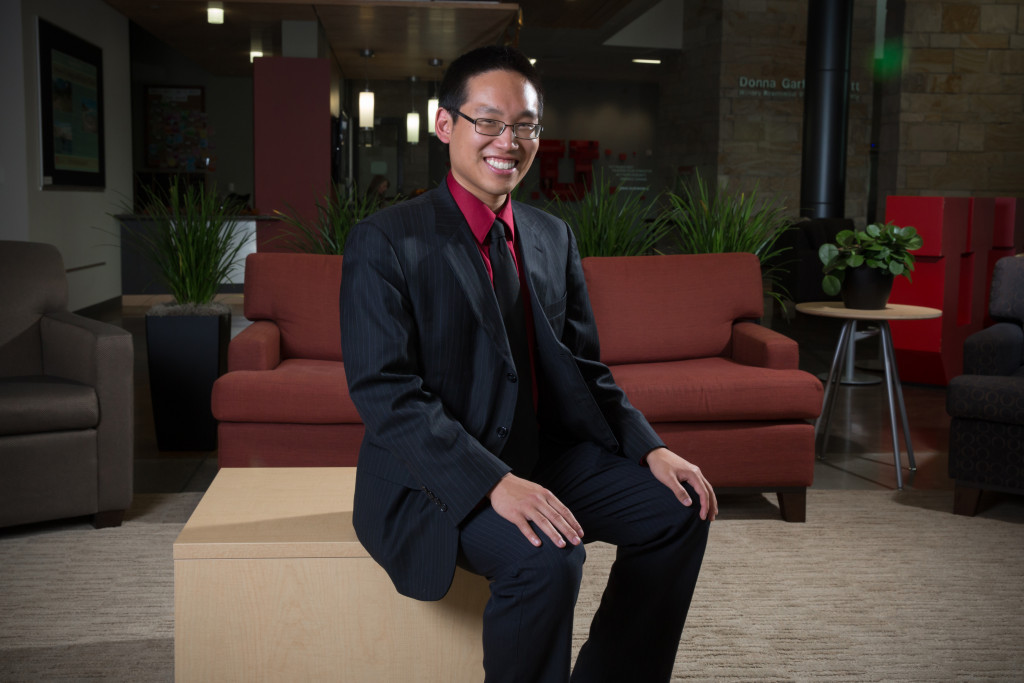 had to say about receiving this award:
"I applied for the Fulbright because after returning from a year long academic exchange (facilitated by our department) in Oviedo, Spain, I realized the benefits of broadening my international and cultural experiences. Through this experience, I gained a greater perspective of Spanish language and culture in the Iberian peninsula, which made me reflect on its greater influence in the Western hemisphere.
"My Spanish major was instrumental in my application for the Fulbright English Teaching Assistant position because through learning Spanish abroad, I came to realize the inseparable connection between language and culture. My classes in Spanish Sociolinguistics, Phonetics and Phonology, and History, provided a reaffirmation of my personal experiences of the influence of the Spanish language in the myriad cultures and countries that utilize Spanish as their mother tongue.
"As Mexico is the world's largest Spanish speaking country, as well as the Spanish speaking country with the largest economic and cultural ties with the United States, I knew that having an immersive experience in Mexico would provide me a profound cultural insight that will help me in my future career as a physician.
"The cultural experiences I had in my Spanish classes abroad, along with my volunteer position as an interpreter at the Maliheh Free Clinic in Salt Lake City reinforced my conviction that having a firsthand understanding of Mexican languages and cultures is important not only in furthering international understanding, but also in addressing domestic issues.
"I could not have attained this award if it were not for my educational experiences through the Department of Languages and Literature. My academic training as a Spanish major has not only helped me gain an understanding of Hispanic languages and cultures, but also given me a greater humanistic context from which to understand the great variety of global cultures, which will be critical in my future career as a physician. Specifically, having an academic background in language has helped me appreciate my position in our diverse world. As a speaker of English, Spanish, and Mandarin, I can communicate with nearly 1.8 billion people, but I realize that these numbers pale in comparison with the 7.2 billion people speaking 6,909 languages worldwide."