Humanities in Focus Recognized by Centro Civico Mexicano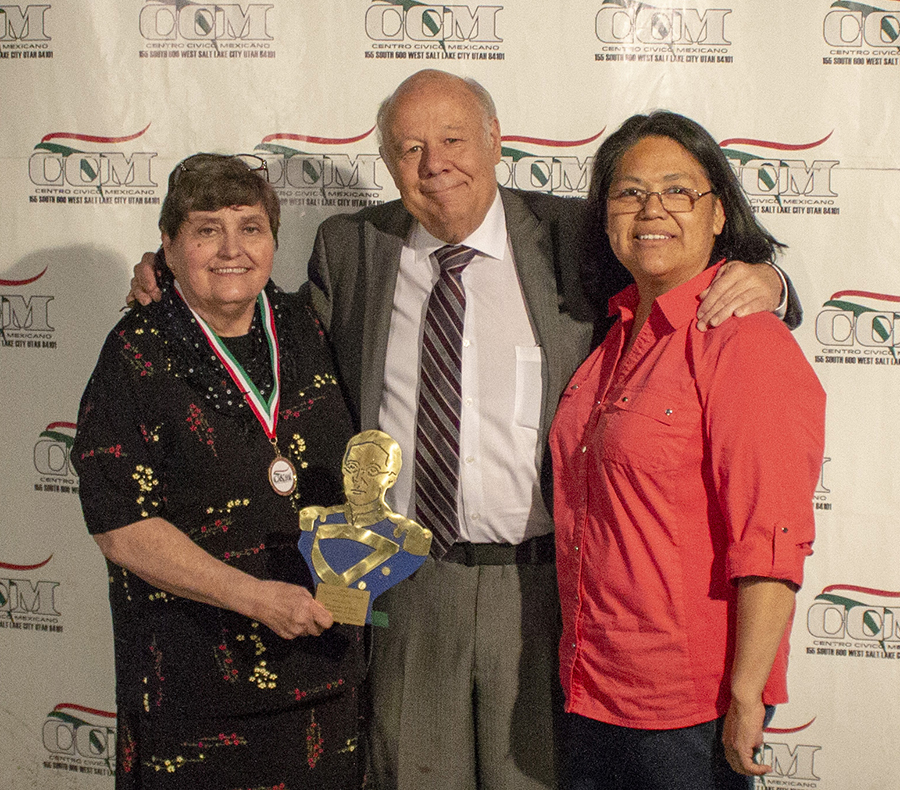 The Humanities in Focus (HIF) program received a 2018 Ignacio Zaragoza Outstanding Achievement award from Centro Civico Mexicano for the program's engagement and the inclusion of the Latino community in making social justice documentaries. HIF is the only bilingual and multicultural documentary filmmaking class in the country.
HIF has been running for 12 years, helping non-traditional adult learners to produce short social justice documentaries. Jeff Metcalf, director of HIF and professor of English at the University of Utah, is an award-winning writer and teacher. The program helps to give a voice to those members of our community who have been without one. The documentary films that the students make are powerful narratives of the human experience and create important and significant dialogue in our communities. Student documentary films have explored issues such as homelessness, drug addiction, domestic violence, foster care, immigration, escaping polygamy, and surviving cancer. "It's more than a fair exchange; anything that we've offered them as far as education, we receive back ten-fold. The gift continues," said Metcalf.
Centro's Civico Mexicano is Utah's oldest Latino organization, and their mission is to promote the spirit of unity and collaboration among all Hispanic, to foster greater appreciation and awareness of the rich heritage and history of Mexican and other Hispanic culture, and to enhance the educational and socio-economic well-being of Mexican and other Hispanics.