Integrated Marketing Communication Certificate Program Accepting Applications for Spring 2017
The application period for the U of U Communication Institute's professional certificate program for Integrated Marketing Communication is now open.
What is Integrated Marketing Communication (IMC)?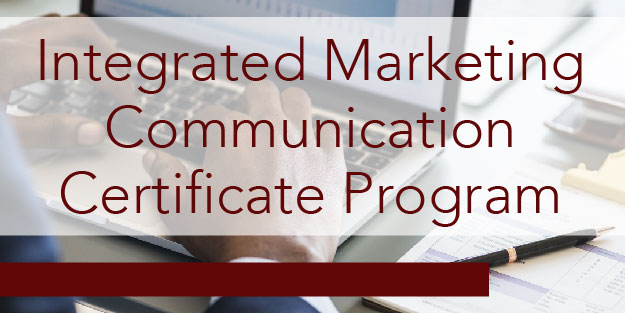 IMC is a marketing communication, business process that is customer-centric, data-driven using analytics, technically-anchored, and branding effective.
More information about IMC can be found here.
The IMC Certificate is a one-semester course taught every spring semester by Communication Professor Tim Larson and Professor Ken Foster, both leaders in the field.
Topics covered in this certificate program include:
MEDIA
Digital and Social Media Marketing
New audience measuring technologies
Neuro-marketing
New media trends and forecasts
Generational Psychographic and demographics data and behavior
Mobile marketing
QR Codes
Analytics
Online video
Programmatic/RTB Media Buys
MARKETING
New market research methods
ROI methodologies
Relational measures and strategies
Market psychographic trends
Integrated Marketing/ PR and advertisings strategies
Micro-targeting
Content marketing
Sensing and prioritizing social signals
Balancing the traditional and the "new"
Applications are due on December 12th. For information on how to apply, see this link.