Will my academics professionally define me?
By Ned Khatrichettri
---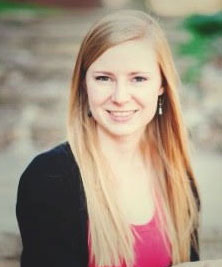 Natalie Richards-Gebbia
It's common for aspiring or current College of Humanities majors to be asked, "what are you going to do with that?" This question elicits frustration and annoyance for many students, including myself, as I received this question plenty of times during my collegiate years. Misconceptions, myths and negative stereotypes, furthermore, still swirl around what jobs are available to this student population or what sectors they are confined to. For example, the idea that majoring in a language only "qualifies" an individual to be a language instructor is not uncommon.
Natalie Richards-Gebbia completed her undergraduate and graduate degrees at the U. She was an English and French double major and earned a master's degree languages and literature with an emphasis in French and currently works as the administrative officer for the University of Utah Aerospace Studies.
Her professional trajectory has intersected with the French language in many interesting ways, beginning with a teaching assistant position in a high school and most recently as an adjunct instructor at the U. In the interim, she's lived in France on a couple of occasions, including a six-month stint as an English teacher in a small town in the Pyrénées, which not only deepened her love of the French way of life but also made her realize that teaching English is every bit as fun as teaching French.
And while teaching has been the most obvious money-maker that's developed out of her language study, the very study itself – in French, English, Spanish and a tiny bit of Italian – has paid dividends in her ability to write easily, read and synthesize large amounts of information, and present her thoughts and arguments in convincing ways. These skills have carried her through jobs in sales, marketing and now academic administration and of course, she hasn't lost touch with the love for learning new languages that started everything.
In Natalie's own words: "There was a time when I thought twice about seeking out or accepting jobs that 'had nothing to do with my major.' But over time, I've come to understand that there is nothing to lose by learning a completely new set of skills and no matter what those skills are, my study of languages will always put me a step ahead."
---
Book an Appointment and Learn More
Please book an appointment with the College of Humanities Internship Coordinator, Cameron Vakilian, to discuss your respective situation.
Published September 22, 2022