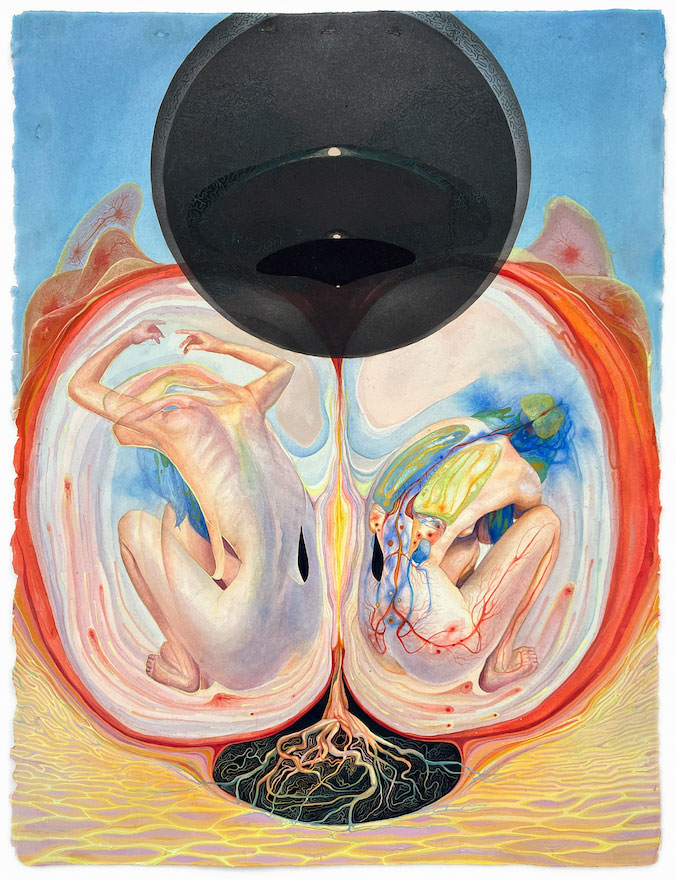 Laurie Larson - Dune Fruit
Sylvia Ohara
Perspective Assemblage
Intersection of Disability and Environmental Justice
Digital Matters Lab Hosts
"Embodied Ecologies Exhibit," Nov. 14-28
On November 14th, the Digital Matters Lab at the J. Willard Marriott Library will host "Embodied Ecologies," a collaborative exhibition focused on disability, environmental health and community care practices in Salt Lake City. Rooted in a partnership between the Environmental Humanities graduate program housed in the College of Humanities at the University of Utah and Art Access, a local non-profit organization dedicated to increasing accessibility in the arts, the "Embodied Ecologies" installation will bring together the work of seven U affiliated artists working in sculpture, poetry, textile, paint, film and mixed media.
The driving force behind "Embodied Ecologies" is Environmental Humanities graduate student Natalie Slater who has been recognized as both a Mellon Foundation Scholar and Digital Matters Spring 2023 Fellow. Working together with Art Access, Slater put out a call for local artists with the shared experience of disability, non-normative bodies and health challenges to contribute to an exhibition around environmental justice. As a group, they came up with the idea of installation and identified key themes of kinship, water and weaving. The centerpiece of the exhibition is "Woven Lake," which represents the rapidly declining water levels of the Great Salt Lake, threatening the health and well-being of Salt Lake City and the surrounding area.
"The ultimate goal of the installation is to open dialogue about the intersection of disability and environmental justice," said Slater. "Engaging with environmental stories that center disabled experiences can help us imagine responses to climate change based on principles of community care, equity and resilience."
"Embodied Ecologies" will be on exhibit in the Digital Matters Lab, Nov. 14 - 28, 9 am - 5 pm Monday - Friday. On Nov. 17, noon - 2 pm, the lab will host a public event with the artists discussing their works.