Jake Jensen Featured on "Countering Cancer: 100 Reports from the Frontline"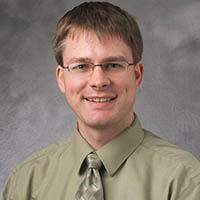 The 'Countering Cancer' series, presented by Pfizer, portrays the dedicated people, initiatives, and organizations that are part of this effort and provides insights into their motivation and engagement. It also contains informative articles on non-personalized topics such as how science is progressing and novel treatment approaches.
Each story is a piece of a larger mosaic that showcases how, to be effective, 'Countering Cancer' requires combined efforts across the fields of science, research, industry, and society as a whole.

Jake Jensen, Associate Dean for Research and Associate Professor of Communication here at the University of Utah, was featured in this series. He discusses traveling throughout the United States researching and speaking on the most effective methods for communicating new research findings and public health messages.
Read the full piece here.