Author Nnedi Okorafor Joins Tanner Humanities
Center in Virtual Conversation
The talk will focus on Africanfuturism writing in comic books and film
---
Nov. 14, 2021 – The Tanner Humanities Center at the University of Utah will host author Nnedi Okorafor in a virtual conversation with Erika George, director of the center, and English Andrew Shephard, assistant professor of English, on Nov. 18 at noon. The discussion will focus on Okorafor's writing, which she describes as Africanfuturism and Africanjujuism, as well as her upcoming novel, "NOOR." The online event is free and open to the public, but registration is required.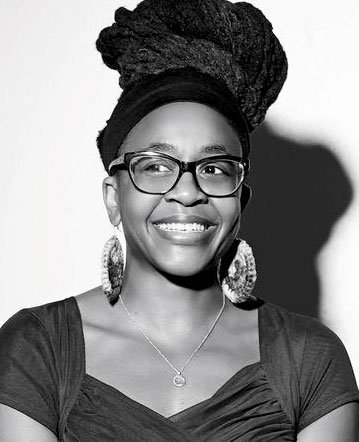 "I've appreciated reading Okorafor's fiction and non-fiction writings for her courage and creativity," said George. "I think it is impossible to read her books and fail to appreciate the power and vulnerability of the characters she creates and the beautiful complexity of the future spaces she imagines. She is a welcome voice exploring technology, identity, culture and community."
Okorafor's works include, "Who Fears Death," which is in development as a HBO series, the "Binti" novella trilogy, "The Book of Phoenix," the "AKATA" books and "Lagoon." She is the winner of the Hugo, Nebula, World Fantasy, Locus and Lodestar awards and her debut novel, "Zahrah the Windseeker," won the prestigious Wole Soyinka Prize for Literature.
This event is sponsored by O.C Tanner, the National Endowment for the Humanities, Utah Humanities, the Sorenson Legacy Foundation, the Salt Lake County Zoo, Arts & Parks Program and the University of Utah College of Humanities.
---
About Tanner Talks
Launched in Feb. 2020, Tanner Talks bring leading interdisciplinary scholars, public figures, faculty, students and lifelong learners together for open, unscripted conversations about contemporary challenges. The inaugural Tanner Talk featured Ibram X. Kendi, founder and director of the Boston University Center for Antiracist Research and author of "How to Be an Antiracist."
---
About Tanner Humanities Center
Since 1988, the Tanner Humanities Center at the University of Utah has promoted humanities inquiry and exchange by supporting innovative scholarly projects and creating opportunities for interaction among scholars, students, and lifelong learners. They offer programs in three major areas, public outreach, educational enrichment, and academic research. The activities reflect a vision of the humanities as not only relevant, stimulating, and cutting-edge, but also essential for developing critical thinking, tolerance, and respect on campus and in the community.