University of Utah Professor Collaborates with PBS Digital Studios to Expand STEM Content to Reach Underrepresented Communities
Sara Yeo, associate professor in communication, will conduct research
with a focus on women and black and Hispanic communities
---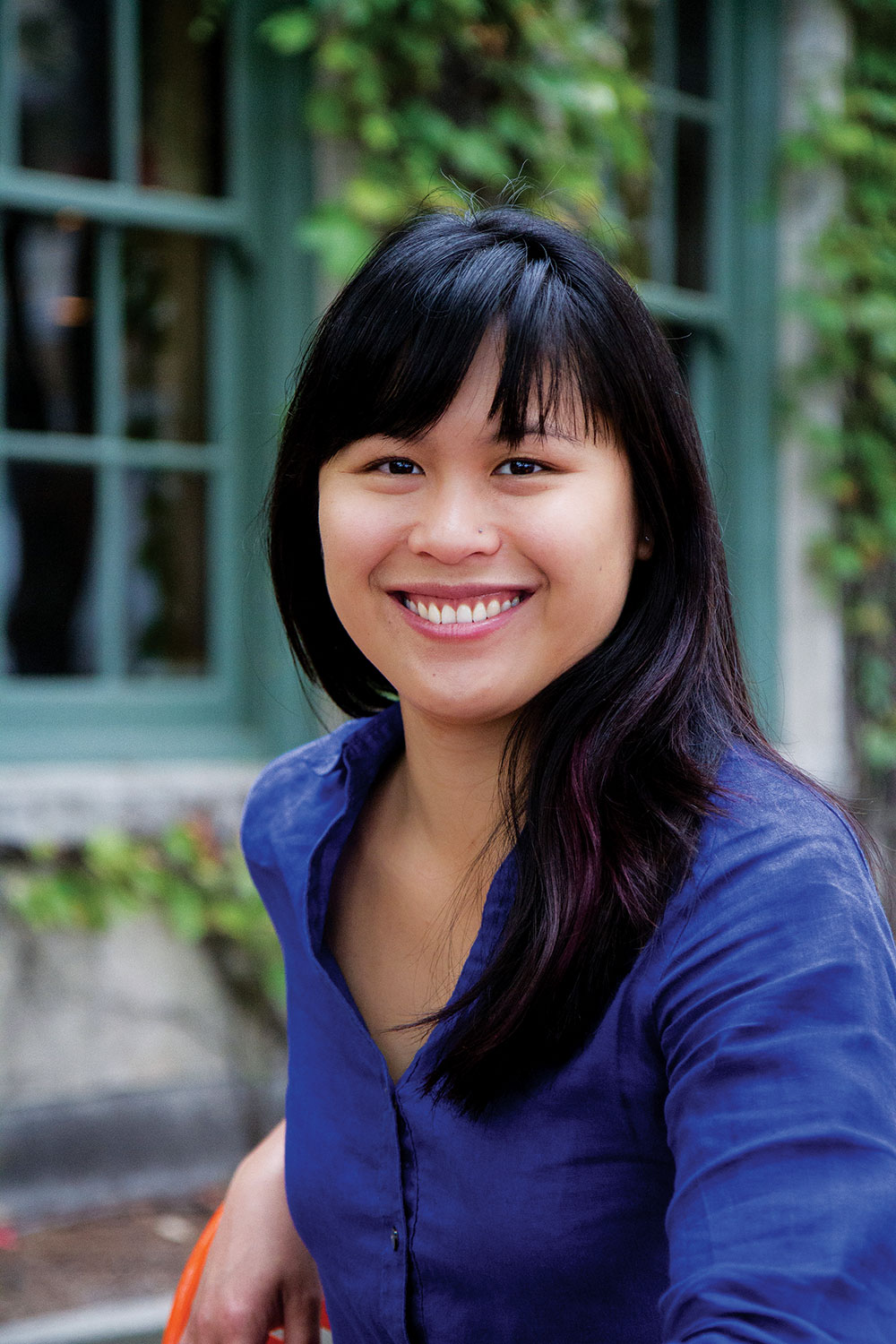 August 16, 2021 – PBS Digital Studios announced that PBS TERRA, its science-themed hub on YouTube, will launch an ambitious new slate of STEM content with support from the U.S. National Science Foundation's Advancing Informal STEM Learning (AISL) program.
Aligned with the organization's commitment to diversity, equity and inclusion, the $2.5 million grant from NSF will support a two-pronged PBS initiative to create STEM-related, short-form videos along with audience research conducted by the Univeristy of Utah and the University of Georgia to better understand how and why these videos attract underrepresented groups.
Currently, YouTube's most popular STEM creators are disproportionately white and male, and viewer data and PBS surveys suggest that Black and Hispanic viewers, as well as women overall, are underrepresented in audiences for STEM content online. With support from the NSF grant, PBS Digital Studios aims to remedy this by expanding PBS TERRA to new, diverse audiences, and examining its impact.
In collaboration with PBS Digital Studios, researchers at the University of Georgia and the University of Utah will conduct research — with a focus on women of all races and members of Black and Hispanic communities — to better understand how these groups search for and engage with content related to science, technology, engineering, and math. They will also test hypotheses on the effects of STEM videos featuring women scientists of different races presenting science content in a variety of ways. A goal of the project is to measure audiences' attitudes and engagement with science as well as their perceptions of scientists.
Sara Yeo, associate professor of communication at the University of Utah, and Michael Cacciatore, associate professor of public relations at University of Georgia, will be jointly responsible for design, data collection and data analysis of the baseline survey. Additionally, Yeo will oversee the design, fielding and data analysis of the survey experiment. An expert in survey experiments, Yeo has been working toward greater integration of research and practice in science communication at the national and international levels. She recently wrote a report on science communication trainers and practitioners' perceptions of the use of social science and communication research in training programs and practice.
"This award builds on on-going NSF-funded research on humor in science communication that I lead with Dr. Cacciatore," said Yeo. "This is a new collaboration with PBS Digital Studios that brings researchers and practitioners together to test communication strategies and understand how differences in communicator characteristics influence people's – especially underrepresented groups' – attitudes, perceptions and engagement with science video content."
Findings will inform future content produced by PBS Digital Studios and its efforts to nurture a diverse generation of content creators.
PBS Digital Studios plans to launch new series and create special episodes for existing series that explore STEM through a variety of lenses, including humor and popular culture. These STEM series will feature underrepresented voices, especially Black and Hispanic science communicators, in front of and behind the camera and seeks to broaden the audience for STEM content online.
"With the help of NSF, we hope to inspire the next generation of scentists by offering diverse and educational programming in a new way. At PBS, we are committed to presenting viewers with topical content that they cannot find anywhere else— and PBS TERRA is a perfect example. This is incredibly important work, and we are excited to innovate with STEM content and study the impact this content has within underrepresented communities,"

said Sylvia Bugg, Chief Programming Executive and General Manager, General Audience Programming at PBS.
The NSF's AISL program seeks to advance new approaches to and evidence-based understanding of the design and development of STEM learning opportunities for the public in informal environments; provide multiple pathways for broadening access to and engagement in STEM learning experiences; advance innovative research on and assessment of STEM learning in informal environments; and engage the public of all ages in learning STEM in informal environments.
---
About PBS Digital Studios
PBS Digital Studios produces original, digital programming for YouTube and Facebook, designed to engage, enlighten, and entertain online audiences. The PBS Digital Studios network has more than 27 million subscribers, generating an average of 50 million views a month and has acquired more than three billion lifetime views. Currently, the Studio has 20 original series streaming online, including eight series from PBS member stations. Series include the Webby Award-winning It's Okay to be Smart and Crash Course, as well as popular series such as Two Cents, Eons and PBS Space Time.
---
MEDIA CONTACTS
Jana Cunningham, University of Utah College of Humanities
jana.cunningham@utah.edu | 801-213-0866