The University of Utah honors writer and historian Rebecca Solnit with Award in Environmental Humanities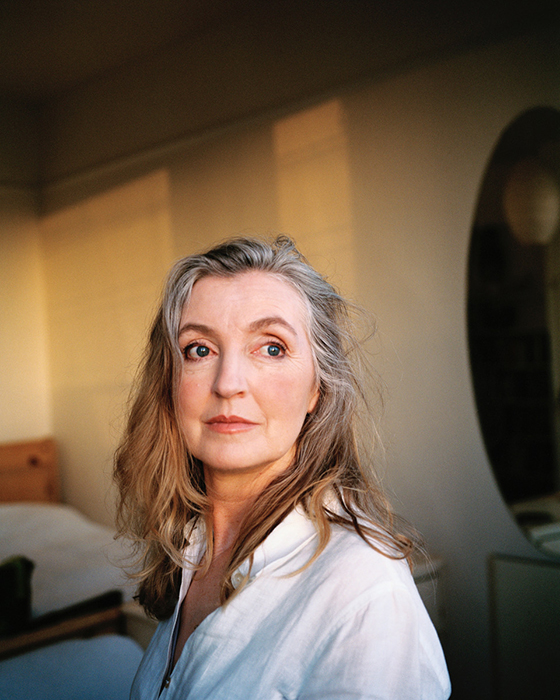 The University of Utah's environmental humanities graduate program will award writer, historian and activist Rebecca Solnit with the Utah Award in the Environmental Humanities, Thursday, March 28 at 7 p.m. in the Salt Lake City Main library.
Known for her books about feminism, western and indigenous history, popular power, social change and insurrection, Solnit is also a contributor to The Guardian and other news publications. She's written 20 books including "The Mother of All Questions," "Hope in the Dark," "Men Explain Things to Me," "The Faraway Nearby," "A Paradise Built in Hell: The Extraordinary Communities that Arise in Disaster," "A Field Guide to Getting Lost," "Wanderlust: A History of Walking" and "River of Shadows: Eadweard Muybridge and the Technological Wild West" (for which she received a Guggenheim, the National Book Critics Circle Award in criticism and the Lannan Literary Award).
"The students in the environmental humanities program admire Solnit's work and efforts in these urgent political times," said Jeff McCarthy, director of the program. "The award celebrates work that engages environmental issues from the perspective of the humanities, has a broad impact and speaks to diverse communities. Solnit's work embodies these values."
The $10,000 award is an annual celebration of environmental leadership and expression and honors those who solve the planet's environmental problems using the tools of the humanities such as creative expression, scholarly research, popular art forms and advocacy.
"The award is the first of its kind and it foregrounds the power of cultural responses to environmental crises," said McCarthy. "This work is especially important right now. Our graduate program trains the next generation of environmental leaders to be activists, artists and academics."
The environmental humanities graduate program, housed in the College of Humanities, aims to produce an interdisciplinary, intellectual and creative space in which students reflect on what it means to be human, are encouraged to be creative and collaborative and to think about new forms of environmental leadership and stewardship.
"Our students come from around the world to study in the American west with committed faculty, impressive field stations and full-fellowships. They leave with jobs in non-profits, careers in the arts and positions in excellent doctoral programs and professional schools," said McCarthy.