Reimagine Western Landscapes Symposium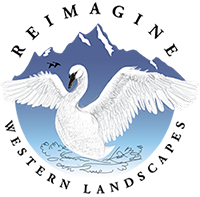 The Reimagine Symposium just ended this week at the University of Utah Taft-Nicholson Center. The Symposium combined literary passion, expertise, community insights and the inspiration of Centennial Valley and Red Rock Lakes National Wildlife Refuge in a stirring tale of wildlife's significance. Keynote speakers were award-winning author and Annie Clark Tanner Scholar Terry Tempest Williams and Timothy Egan, an acclaimed writer and columnist for the New York Times.
Click here to listen to KUER's RadioWest broadcast from the symposium, or click here for more information.