James Tabery to Participate in the Leonardo After Hours Panel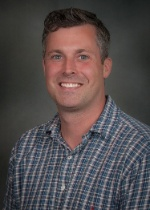 James Tabery, Associate Professor of Philosophy and Adjunct Associate Professor of Pediatrics and Internal Medicine at the University of Utah is joining the Leonardo After Hours panel discussion. You've heard of "i-limbs" and artificial organs, but do you know how advanced technology for prosthetic limbs has become? Learn how tech that used to be in the realm of Sci-fi is rapidly becoming reality.
The event is free to attend.
Thursday March 10th, on March 10th
6:00 pm - 8:00 pm
Leonardo Museum
Find out more information and RSVP here.