Tracy McMillan Honored at the
2017 Distinguished Alumni Luncheon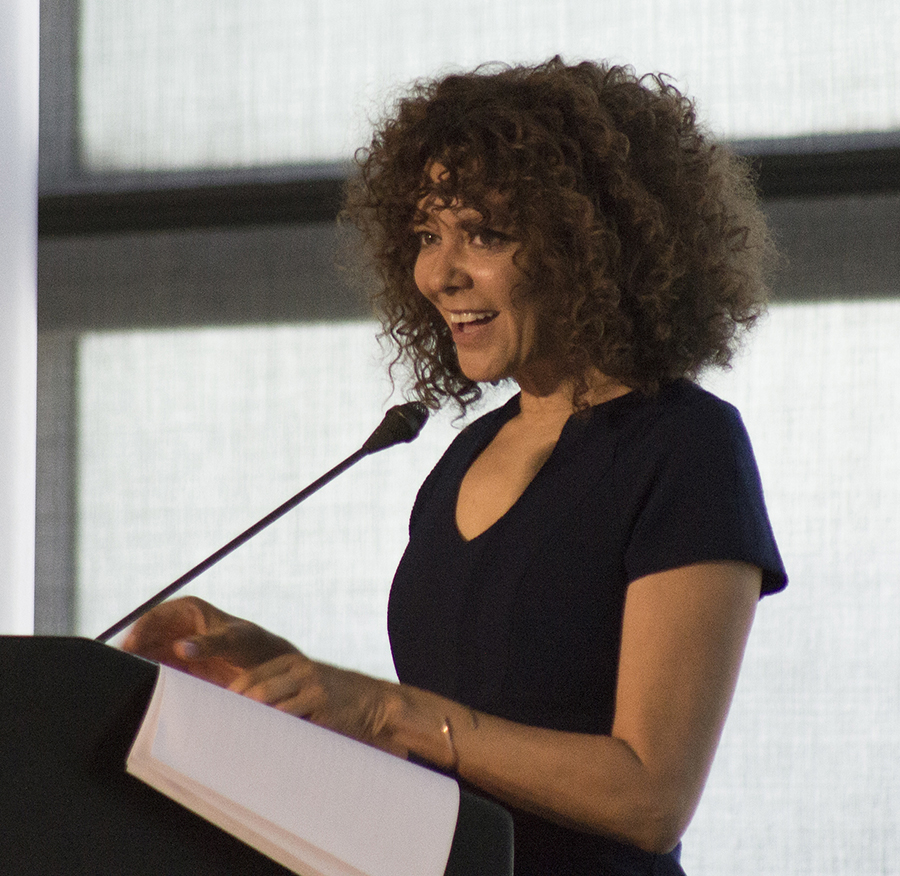 On May 4, 2017, the College of Humanities presented a Distinguished Alumna award to Tracy McMillan, who graduated with a Communication degree from the U in 1989 and has spent the years since establishing her fascinating presence as a TV writer, news producer, best-selling author, TV personality, and relationship expert.
McMillan's time in the Department of Communication helped her score an internship at KSL News before moving on to NBC Nightly News and a total of 15 years writing and producing TV news. She followed that up with a career transition to writing film, TV, and books, including the hit shows Mad Men and Good Girls Revolt, and three best-selling books.
Her revealing insight on love and self-worth earned her a guest spot on Oprah's couch in early 2014, where the Utah alum spoke candidly with Oprah about relationships and spirituality. Add to that her 2014 viral TED talk on "The Person You Really Need to Marry," which has more than 6 million views, and McMillan's career puts her in a league all her own. As a representative of so many things the humanities represents – eloquent writing, critical thinking, articulate commentary – McMillan has undoubtedly used her Humanities degree to empower, uplift, and educate millions.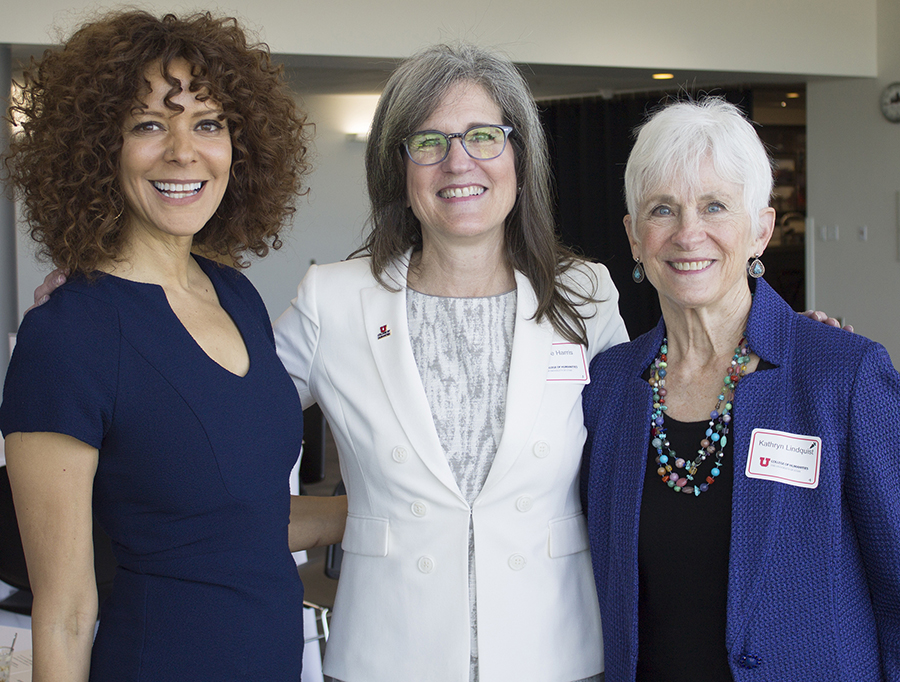 During her acceptance speech at the annual Humanities Distinguished Alumni & Scholars event held at the Rice Eccles Stadium Tower, McMillan said the University of Utah holds a special place in her heart and life story. "Some of the most interesting and free-thinking people I've ever met were right here on this campus. And I tell them that's because a strong culture creates an equally strong counter culture, which made for a truly rich working and living and learning environment," she said. "I tell people about how I, a former foster child with no family and no safety net, was able to get a Pell Grant and pay my way through school in safe, clean, and beautiful city. And if none of that communicates just how awesome the U of U is, I tell them about fry sauce, and that usually does it."
She went on to discuss how her humanities education impacted her future decisions and career, describing how "It's actually a testament to what humanities education can do that I'm even standing here. To put it simply, a humanities degree can do anything for you, and you can do anything with it."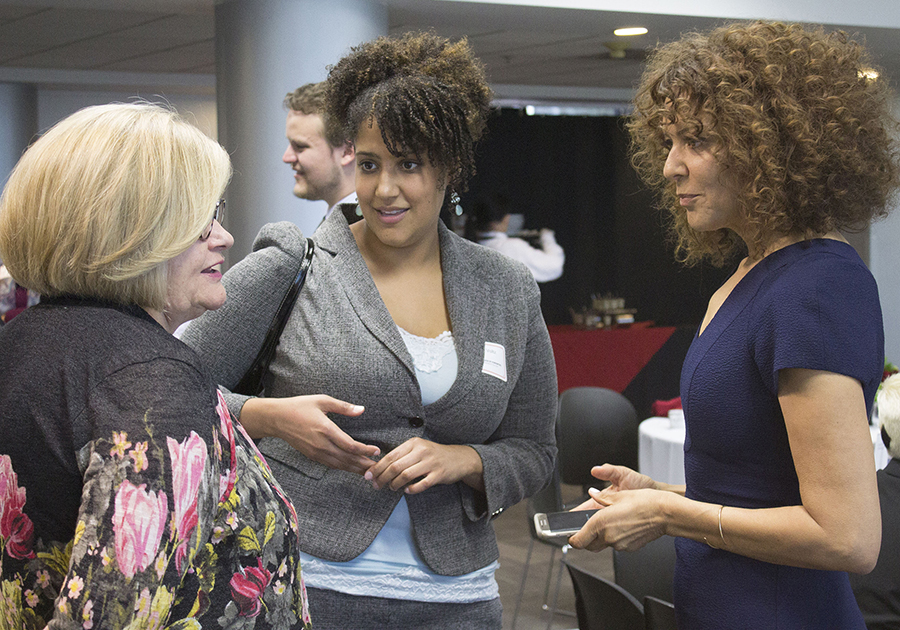 "If you were to ask me what a humanities education is about, I would say that at its essence it's about being human. What makes us human, how we express being human, the history of being human, the whole human situation. When you study the humanities you start to examine life, and when you examine life you start living in a deeper alignment, and then this influences every decision that you make," she reflected.
"Studying the humanities gives you guts. It also allows you to live in nuance and complexity. I would end up discovering that this university completely prepared me to get a job in my field – TV news. I moved to Portland, started working as a producer in television news, and within four years I was in New York City writing for Tom Brokaw," she added. "But my humanities education was about way more than a job. It gave me tools, knowledge, critical thinking, reasoning, language skills, that I can deploy any number of ways, and I have. After 16 years in television news I pivoted to writing scripted television. Which is insanely competitive, creatively satisfying, and yes, a lucrative field that is populated almost exclusively by Ivy League Grads and people who went to tiny colleges on the East Coast. I also get to write essays, books, give talks, teach workshops, in many ways I do the work of an academic. I read, I write, I publish or perish, I just get paid more! I teach through storytelling and media."
McMillan concluded her speech with these inspriring remarks:
"'"