Honoring a Voice of Reason
---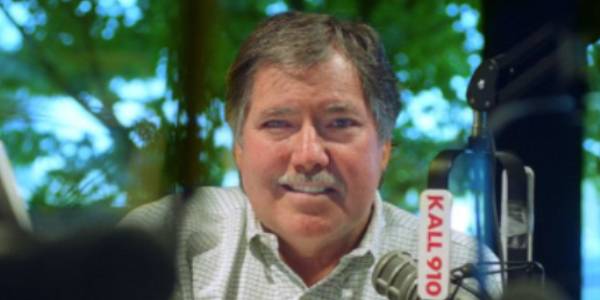 Tom Barberi
To honor the legacy of the late local media personality, Tom Barberi (1943-2021), his family have pledged $25,000 toward the establishment of the Voice of Reason Scholarship for students in the Department of Communication with an emphasis in journalism.
The scholarship will perpetually support communication students interested in carrying on Barberi's pioneering work in media and his legacy of being a "voice of reason" dedicated to promoting critical thinking and disrupting the status quo.
"Tom was one of the longest and most influential running voices in Utah media and was known for challenging audiences to see all aspects of issues," said Avery Holton, chair of the Department of Communication. "Ours is a department that does much the same, providing space and creating agency for students to engage in the news in ways that get audiences and their communities thinking and often seeing issues and the people around them differently and more holistically."
From 1971-2003, "The Tom Barberi Show" on KALL 910 gave Barberi a platform to engage in conversations that often sought to question the Utah establishment and shine a light on politics and culture — often advocating for "legalizing adulthood in Utah." In addition to his work on radio, Barberi authored a weekly column in "The Salt Lake Tribune" for 18 years, was a regular contributor to City Weekly and Salt Lake Magazine and made occasional television appearances. "The Tom Barberi Show" was hailed as one of the 100 most important talk shows in the nation by Talkers Magazine in 1997 with Barberi going on to be inducted into the Utah Broadcasters Hall of Fame in 2005. Barberi grew to become an outspoken fan of University of Utah football, with his weekly prediction for the team — "Utah by five" — becoming a catchphrase.
Students can apply for this and other scholarships directly through the Department of Communication and the first award will be made this spring.
---
MEDIA CONTACTS
Jana Cunningham, University of Utah College of Humanities
jana.cunningham@utah.edu | 801-213-0866
Published October 20, 2022