Distinguished Teaching Award
---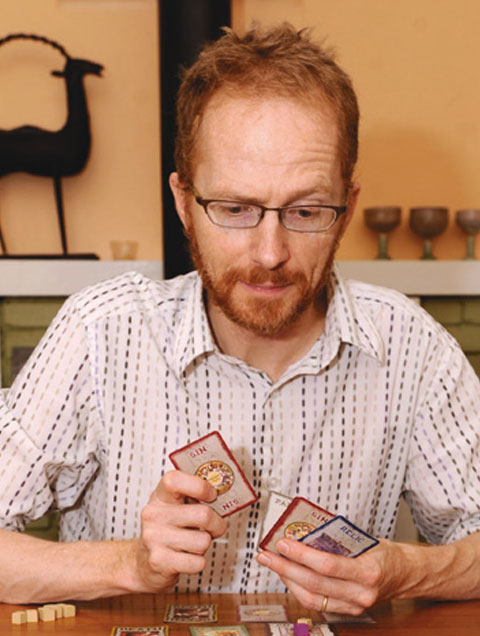 Alf Seegert
Alf Seegert, associate professor of English, has been awarded the Distinguished Teaching Award from the Office of Academic Affairs. The University Distinguished Teaching Award honors significant contributions to the teaching mission of the University of Utah. To be eligible, faculty must have completed eight or more years of teaching service at the University of Utah.
A nominee for the Distinguished Teaching Award must maintain a consistent record of outstanding teaching performance and implement effective and innovative teaching methods which demonstrate exceptional abilities to motivate student learning. Nominees must show a concern for students and their wider education as well as their career preparation and must also contribute to the educational process outside of the classroom (curriculum planning, supervision of programs, development of community programs, etc.).
"My colleagues in English and I are thrilled that Alf has received this very well-deserved recognition of his awesome talents, innovation and excellence in the classroom," said Scott Black, chair of the Department of English. "Alf is the English Department's most successful, admired and popular teacher of this generation. His courses on videogame storytelling and "The Lord of the Rings" on Page and Screen are legendary, and have inspired generations of students to read, think and live more thoughtfully and creatively. He was a pioneer in developing online courses, and many of us have adopted his model of classes (especially during the pandemic). And he has developed our videogame narrative curriculum, which has been hugely popular and has introduced hundreds of students from across campus to the value and pleasures of our work in English and the Humanities."
Seegert's research examines the interrelations of nature, virtuality and narrative as represented in literature, film and new media. He is currently focusing on fantasy literature and storytelling in video games.
---
MEDIA CONTACTS
Jana Cunningham, University of Utah College of Humanities
jana.cunningham@utah.edu | 801-213-0866
Published April 25, 2023